IDrive WiFi puts an encrypted cloud in your pocket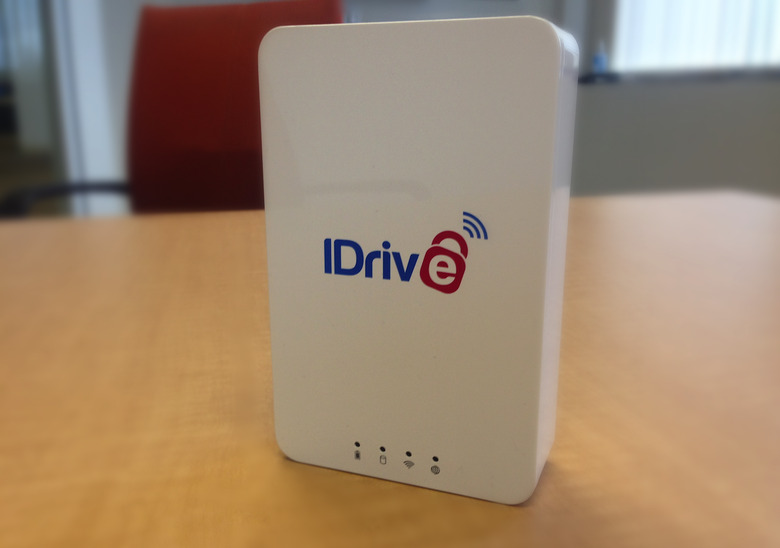 Backup is one of those dull-but-worthy topics, and that's even after you've decided whether to trust a hard-drive or the cloud with your precious documents and cat photos. IDrive has traditionally pushed the latter – the cloud, that is, not the cats – but is throwing out a physical storage device, the imaginatively named IDrive WiFi for consideration when it comes to local backup, too. As the title suggests, the portable hard-drive has wireless baked in for cable-free connectivity, but it can also use that for hooking up with the company's existing online services, too.
Two models of IDrive WiFi are on offer, with either 1TB or 2TB of storage inside. Each uses 256-AES encryption, with the option to set your own private key.
Multiple devices across multiple platforms – Windows, OS X, Android, and iOS – can backup to a single drive, and the data from each is then mirrored to the cloud storage whenever the IDrive WiFi gets online. For mobile users, there's a smartphone app, while for desktop users hoping for faster data transfers, the drive has a USB 3.0 connection.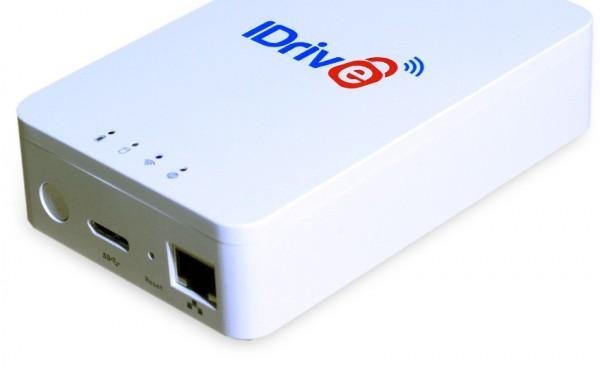 That same connection is used to recharge the internal battery, a 3,000 mAh pack that allows the IDrive WiFi to operate completely wirelessly.
Once data is in the cloud, you can access it remotely through IDrive's browser-based interface. Just like the local drive, all files in the cloud are encrypted.
Those actual transfers may take some time, mind. IDrive has opted for WiFi b/g/n (2.4GHz), rather than the faster 802.11ac, which puts a needless cap on how quickly data is shuffled around. If you have an ethernet cable handy that might be a safer – or at least swifter – bet, since the drive also has a 10/100 ethernet port.
IDrive WiFi is on sale now, priced at $99.99 for the 1TB model and $149.99 for the 2TB model. Both come with one year of 1TB IDrive Pro Personal service.
SOURCE IDrive