iDo do smartphones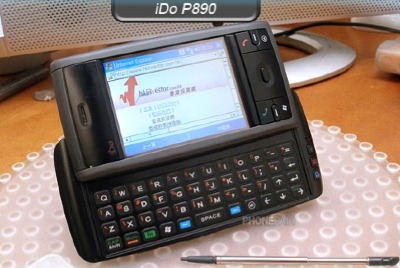 iDo seem to be positioning themselves as the makers of butch smartphone variants.  Their P890, for instance, looks like the HTC-alternative that Darth Vader might carry in the inside-pocket of his cloak, and is all the better for it (my opinion of HTC's increasingly anodyne design has been voiced before).  Beneath the foreboding casing is a Freescale iMX21 350MHz processor, 128MB Flash ROM and 64MB RAM, spilling the goods via a 2.8-inch 260k colour touchscreen.
A 3-megapixel camera, QWERTY keyboard, Bluetooth with stereo headphone support and miniSD slot round out the 195g package.  That makes it a little heavier than the S601, which at 140g loses the slide-out keyboard in favour of a rather odd flip-over button panel with a window so you can see status messages.  Check out photos, and more details, after the cut...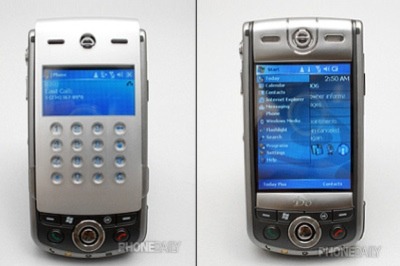 The S601 has the same processor and memory, as well as the same touchscreen as the P890, but downgrades the camera to 1.3-megapixels.  It's on-sale now in Hong Kong for the equivalent of $520, while the P890 will set you back $638.