Ideum's Duet brings Windows 8, Android to one table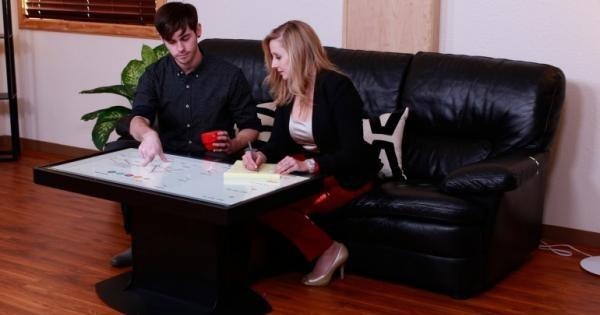 Some people complain that smartphones are too large or that even some tablets are too big. You might wonder if they're going to complain about something that's actually the size of a table as well. Ideum has quite a number of such touch-enabled smart tables, but the new Duet has a very particular feat. It is touted to be the world's first such "smart furniture" that brings both Windows 8 and Android to the table, literally. How long that will be the case is something yet to be seen.
There's little doubt that this is a huge screen lying flat on its back. The Ideum Duet comes in either 42 or 46 inches, both only with 1920x1080 resolutions. Don't knock off these tables just because of that, as Ideum pretty much makes up for it in rugged features and hardware. The screen is chemically strengthened, coated with anti-glare material, and has an IP54 dust and water proof rating. On the Windows side, the panel can detect as much as 60 distinct touch points while Android can only see 12. The table is also constructed with aircraft-grade aluminum and the table top is only 2.4 inches thick.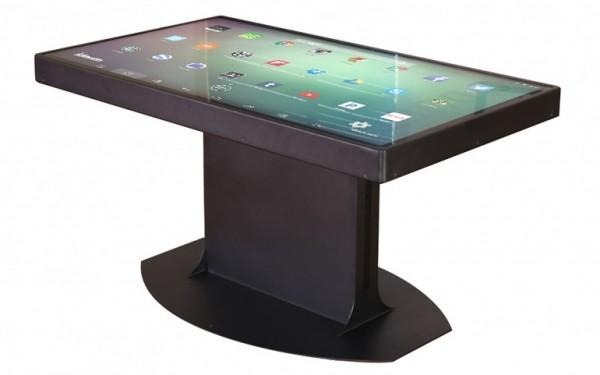 As mentioned, the table has both Windows 8 and Android, but Ideum might have found a way around the rumored Microsoft-Google roadblocks in dual-booting the two operating systems on the same machine. In essence, The Duet is actually running two machines, one for each operating system. Android is driven by 2.0 GHz quad-core Rockchip RK3288 and 2 GB of RAM with 16 GB of expandable internal storage. Pretty much standard fare for an Android device, especially one running Android 4.4.
Things heat up a bit on the Windows 8 side. The 42-inch model sports a 3.2 GHz Intel Core i5-4570R, paired with 8 GB of RAM, an Iris Pro 5200 GPU, and a 256 GB SSD. The larger 46-inch table has beefier specs, with a 3.5 GHz Intel Core i7-4710HQ, a desktop-level NVIDIA GeForce GTX 760 graphics card, 16 GB of RAM, and a 512 GB SSD.
One interesting piece of hardware is the Intel Edison mini computer, the very same SD-card sized contraption that Intel has designed to push its mobile and wearable device plans. The component is used to quickly switch between Android and Windows 8, a process that Ideum claims to take only around 2 seconds.
Given the size and features, you can expect the table to have an equally large price tag. The Ideum Duet will start shipping February with starting prices of $7,950.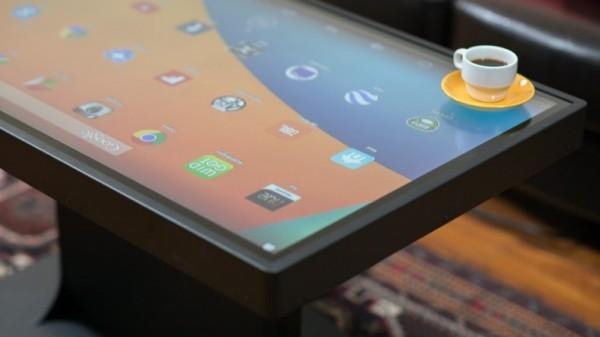 VIA: Gizmag