IDC shows all phone shipments rise but Nokia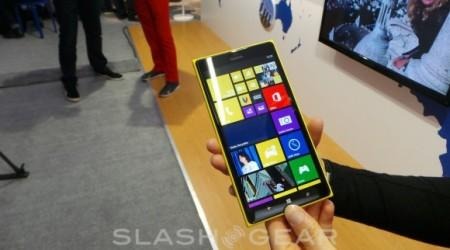 It would appear that we've got a bit of a rarity going on this quarter for phone and smartphone shipments across the world according to the IDC. This device tracker seeks out shipment numbers, you should keep in mind, not smartphone and non-smartphone sales, so you're not seeing the end result, just the part of the equation that's out before the devices are sold to end consumers. The rarity we're seeing this quarter is the drop in only one device vendor out of the whole tracked bunch – that's Nokia – though it would appear that this brand does remain in close contention with the rest of the top brands worldwide for smartphone and non-smartphones (the one total category) combined.
According to IDC's Q3 2013 results, smartphone vendors sit in line at essentially the same order they were at one year ago at this time. The only change here is the switching of places between LG and Lenovo – the latter has taken the lead between the two while less than a percentage point separate the three: LG, Lenovo, and Huawei internationally.
Up on top for smartphones are Samsung and Apple, with a commanding lead over the competition for more than a few months. While last year at this three-month period Apple had shipped 26.9 million smartphones, here in this one they've made with 33.8 million units shipped. Samsung – meanwhile – made (by far) the biggest ramp-up in shipments, with 57.8 million units shipped one year ago and 81.2 million units shipped here in this Q3 2013.
The overall smartphone industry also made a flying leap over the last year, with Q3 2012 hitting on 186.2 million units shipped and this year's Q3 rolling out with 258.4 million units shipped. Meanwhile total phone shipments (smart and non-smart included) increased over the year as well – though by not nearly so large a margin – 442.7 million in Q3 2012 up to 467.9 million in Q3 2013.
It's here in the total phone shipments that IDC's results show the one and only fall in shipments for a vendor (a vendor in the top 5, at least, that is). Here Nokia's shipments fall from 82.9 million units to 64.6 million units – perhaps a sign that Nokia's dive into the smartphone business is bringing them to a more uniquely centered place. Less shipments don't necessarily mean a less successful business.
Apple stays the same in this total area because they ONLY sell smartphones, and Samsung rises from 103.8 million units a year ago to 115.4 million units shipped this quarter. Nokia also remains in second place in this overall chart of all phone shipments, here maintaining a significant lead over the 3rd, 4th, and 5th place leaders with Apple, LG, and Huawei.
VIA: IDC