IDC: 2014 was the year of Android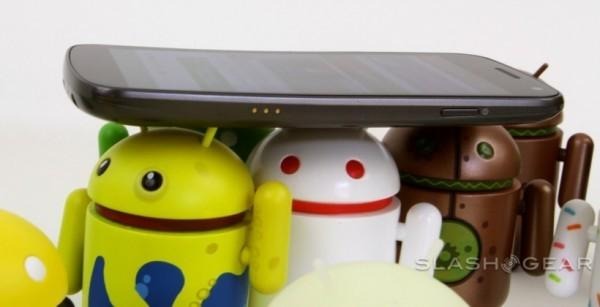 You probably already knew, but the severity of it might surprise you. According to IDC, who track smartphone sales and shipments (among other things), Android and iOS have teamed up to take over mobile in a big way. When looking back at 2014, IDC says Android and iOS have combined to power over 95% of the smartphones in existence. Even more surprising is that most of the remaining 5% is occupied by Windows Phone. According to IDC, BlackBerry has fallen way off the grid, too.
Android commands the lion's share — and then some. IDC says Android topped one billion units shipped in 2014, which is monumental. How huge? Here's how IDC puts it:
Android pushed past the one billion unit mark in 2014, a significant milestone by itself but also because total Android volumes in 2014 bested total smartphone volumes in 2013.
Yeah, Android alone shipped more devices in 2014 than all of 2013 combined. Oddly enough, IDC says iOS market share actually declined a touch, despite a massive Q4 2014 on the back of the iPhone 6 and 6 Plus.
Perhaps the oddest tale here is BlackBerry, which IDC says might as well not exist anymore. Shipments of BlackBerry devices fell — wait for it — 69.8% versus 2013. The Canadian OEM went from a 1.9% market share in 2013 to 0.4% in 2014. After shipping just over 19 million devices in 2013, BlackBerry moved just under 6 million in 2014.
Though it's best to compare Apple to another OEM, it's still surprising their market share was even for 2014. After the runaway hit that was the iPhone 6 and 6 Plus, and their foray into China, Apple held steady, according to IDC.
With over one billion shipments, Android far and away the worldwide leader when it comes to mobile operating systems. The success of Google's mobile platform in 2014 is just staggering.
Source: IDC