ICVR aims to standardize the VR universe with USB-C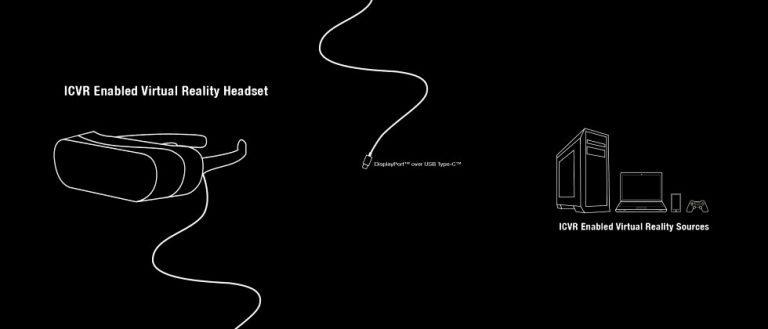 An establishment was formed this week called ICVR, working with Augmented Reality, Virtual Reality, and Mixed Reality over USB-C. That means that the content will reach a headset – reach the eyes of the consumer – through a USB-C cord using the DisplayPort standard. Much like we saw with LG's most recent VR headset, users would be made just a little bit more free than they'd been in the past.
Companies joining in on the fun with this new organization include LG Electronics, Analogix Semiconductor, Tencent, and Dell. Together they'll "develop the interface for the Connected VR standard, ICVR. ICVR will act as a common industry standard between VRS and HMD devices – that is Virtual Reality Source and Head-Mounted Displays.
"The ICVR connectivity standard allows interoperability between devices from different manufacturers of VR solutions and will give consumers confidence that their VR headsets will work with any ICVR compliant smartphones or PCs," said Ramchan Woo, vice president, new product development at LG Electronics. "That is, a VR source device from one manufacturer will work with a VR or AR headset from another manufacturer."
In other words, this ICVR standard hopes to make devices work together, rather than all within their own sandboxes. A major USB-C-based ecosystem is what these companies hope to establish. For the greater good of the VR, AR, and MR galaxy.
ICVR specification will be made available for adopters who join ICVR, LLC in Q3 2017. The ICVR crew suggested this afternoon that prospective organizations wishing to join in should send an email to adopter@icvrllc.org to learn more. ICVR, LLC is a wholly owned subsidiary of Analogix Semiconductor, Inc. There's also OSVR out there in the wild, another VR group hoping to do something similar with the market – but some day we all shall be united as one.