iControlPad 2 takes iPhone & Android game control open-source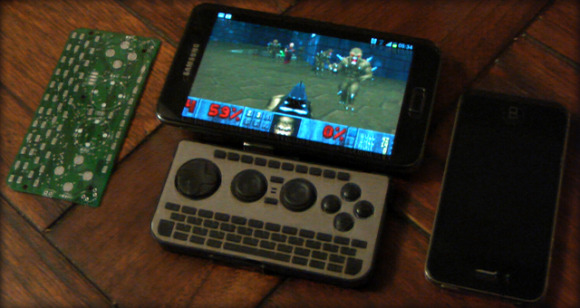 A new open-source Bluetooth gaming controller with full QWERTY, from the team that delivered the iControlPad for iPhone and iPod touch, has hit Kickstarter in search of $150,000. iControlPad 2 will run open-source firmware and include dual-analog controls and support not only for Apple's mobile devices, but Android phones and tablets, Google TV set-top boxes, and other hardware.
It's fair bristling with buttons and sticks, too, keeping even the most frantic gaming fingers occupied. As well as the analog sticks there's a D-pad and the usual cluster of four buttons, a 5-row keyboard – with the sticks sandwiched in-between rows one and two – start/select, and two shoulder buttons, though the iControlPad 2 team says the layout isn't quite final and could still be changed base on gamer feedback.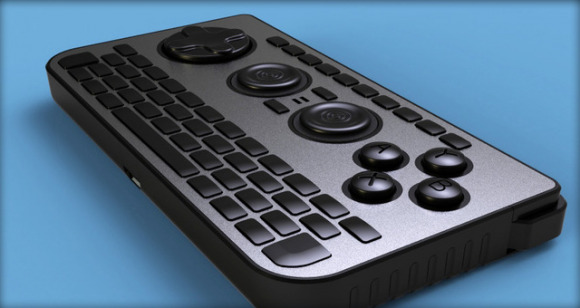 Attaching to whatever mobile device you want to use the iControlPad 2 with uses a swivel-holder, that can flip around the back of the phone in case you need to suddenly take a call. Inside there's a battery good for 12-14 hours of runtime.
It'll work with your PC or Mac, too, and the firmware is open-source so that you can hack it about if you don't have support for a specific device. Pledging is open from today, with a minimum pledge of $69 getting you a unit when it begins shipping; that's expected to happen in time for the holidays.