iCloud upgrade has Ping-like aspirations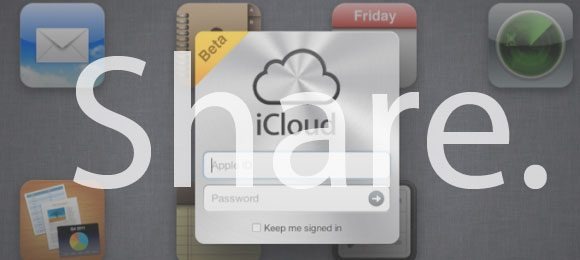 The next upgrade for Apple's iCloud may well have the company moving into the social networking realm once again with photo sharing in the same vein as ultra-popular photo application Instagram. This report comes from the Wall Street Journal whose sources say that the upgrade will be coming in the form of an iCloud Beta release first for developers at WWDC 2012. This upgrade will have users sharing sets of photos between iCloud accounts, much in the same way that Instagram shares within its own network before sharing outward toward Twitter, Facebook, and the like.
This upgrade would have Apple once again working to become its own social networking hub as it has several times before with such programs as Ping. Apple's Ping network was revealed back in September of 2010 as "A social network for music" and still exists today inside iTunes. Ping is relatively in-house as far as how share-friendly it can be, but does connect with such networks as Twitter in part – Apple also has Twitter essentially built-in with new iPhones, it's important to note as well.
The iCloud update being tipped this week for a summer release has also been said to be working with socially sharing videos filmed with the iPhone and iPad much in the same way it'll have users sharing photos. This iCloud update will also have new access for users to Notes and Reminders, two iPhone and iPad staples that've gained heavy traction inside the last couple of years with the newest releases of the iPhone 4S and the iPad 3rd generation (with Retina-quality display.) WWDC 2012 has also been tipped to be the launch point for an early version of iOS 6 which will likely be released in full on 2012's next iPhone, tentatively code-named iPhone 5.