Iceland volcano could ground air travel (again)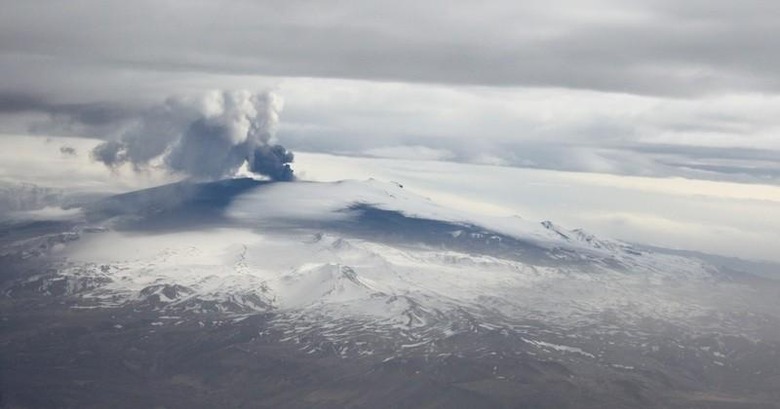 International flights face huge disruptions as Iceland readies for a volcanic eruption that could match the 2010 Eyjafjallajökull volcano for frustrating airlines and redirecting travelers. The simmering volcano in Bárðarbunga is expected to cause widespread flooding as "significant" levels of meltwater are produced from the 150 to 600 meters of glacial ice above it, though magma may not reach the surface.
Still, the possibility of disruption to flights around Iceland remains. For Eyjafjallajökull, the issue was huge outpourings of ash and tephra, cinders and volcanic blocks potentially larger than a few inches in diameter.
Clouds of such material effectively closed the skies in the region for a roughly six day period, and caused disruptions to around 10m travelers.
Unfortunately, even though its been four years since that time and subsequent research has suggested possible changes to safety practices, none of that has actually been implemented yet. In fact, experts admit, the only current possibilities are exactly the same as they were in 2010.
"There isn't much we can do but direct air traffic away from the danger zone if a large eruption occurs like the one we saw in Eyjafjallajökull," Friðþór Erdal, spokesperson for the Icelandic airport authority ISAVIA, told Iceland Review.
Seismic activity in the area has been among the most intense since 1996, the Icelandic Met Office confirmed, and some commercial flights have already been cancelled.
On Monday, the aviation color code for Bárðarbunga was raised to orange. That, in international flight parlance, means there's a risk of "heightened or escalating unrest with increased potential of eruption."
Meanwhile, a live webcam showing the area has been set up for those wanting to watch from afar.
VIA Iceland Review
SOURCE Icelandic Met Office