iBuyPower unveils Chimera 2 gaming desktops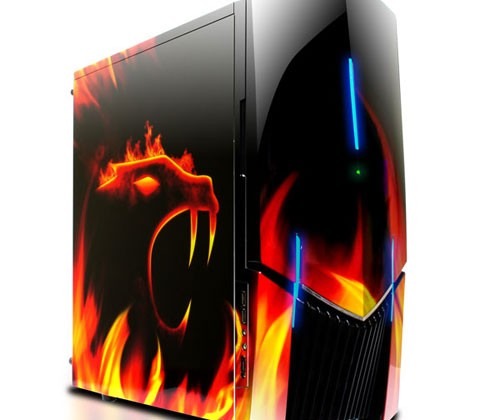 In May of this year iBuyPower unveiled its slick new custom painted Chimera gaming PC and it was really cool. The custom paint looked like it would be more at home on a show car than a gaming computer. iBuyPower has now announced the follow up called the Chimera 2.
The Chimera 2 has a new Inferno II chassis with a custom pained flame dragon that looks awesome. The custom computers have wrap around paint covering four exterior surfaces and a charcoal black interior. A range of CPU options is available including Intel Core i7 and i5 processors as well as AMD Phenom II processors.
Other options include a range of HDDs and SSDs as well as different graphics cards. The cooling system includes four fans and an optional 120mm liquid cooling solution. Pricing for the Chimera 2 starts at $999 and well optioned Core i7 machines go for around $1,899.