IBM's crazy LinuxONE servers pitch open-source to mainstream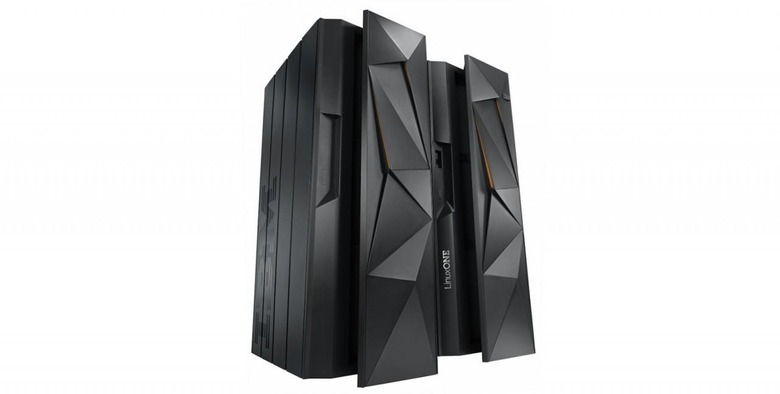 First nobody told IBM that servers were meant to be nondescript slabs, and now Big Blue has gone wild with Linux on its new open-source LinuxONE range. The angular behemoths look more like gaming PCs than they do enterprise hardware, but they open the door to what the Linux Foundation is calling its Open Mainframe Project, a push to better place open-source server software in businesses. IBM is kicking things off with a big chunk of code.
The Open Mainframe Project is all about keeping Linux relevant in the age of big data, with IBM joined by ADP, CA Technologies, SUSE, Compuware, and more. Various universities and security researchers are also involved.
"The Open Mainframe Project will focus on finding ways to leverage new software and tools in the Linux environment that are ideal for taking advantage of the mainframe's speed, security, scalability and availability. The Project will seek to significantly broaden the set of tools and resources that are intended to drive development and collaboration of mainframe Linux. It will also aim to coordinate mainframe improvements to upstream projects to increase the quality of these code submissions and ease upstream collaboration" Linux Foundation
First hardware to support it, meanwhile, is IBM's LinuxONE range. Initially consisting of two systems, targeting mid-sized businesses and large enterprises, they're based on IBM's existing servers but with an open-source software twist.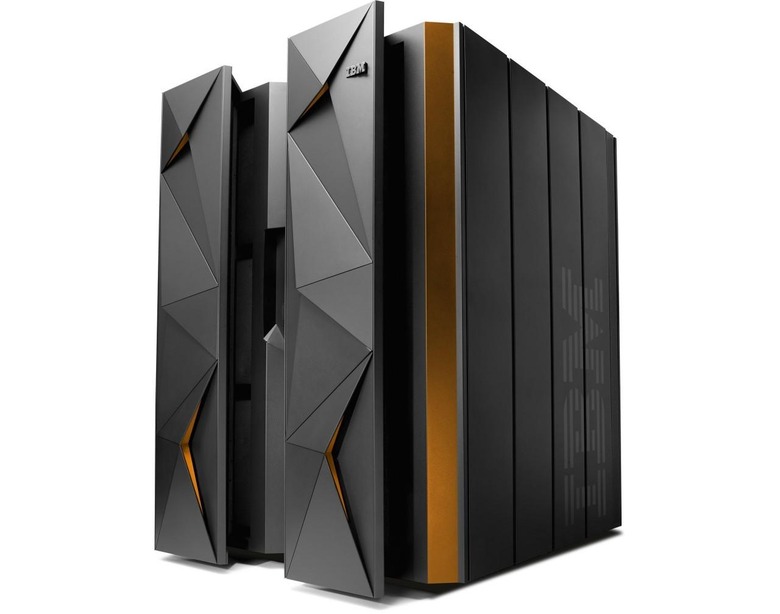 Larger companies get the LinuxONE Emperor, built on the IBM z13 but with gold highlights instead of blue. It's designed to scale up to as many as 8,000 virtual machines – or hundreds of thousands of containers – and IBM expects it to be a hit with financial organizations wanting to do real-time monitoring of potentially fraudulent transactions.
Smaller companies, meanwhile, get the LinuxONE Rockhopper. Like its bigger brother it has both hardware and software encryption, including Protected-key, which IBM says is up to 28x swifter than regular secure-key technology.
SOURCE IBM LinuxONE