IBM names new Chief Executive, Virginia Rometty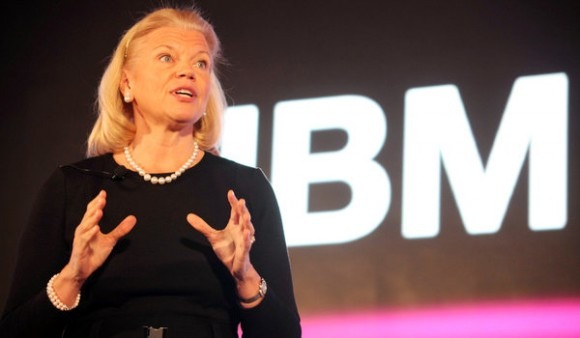 This week it was announced that Samuel J Palmisano will be switching roles from Chief Executive to chairman while Virginia M Rometty will take over the Chief Executive, all of this taking place at IBM. Analysts say that Rometty's lead rival for the taking over of the roll at IBM was Steven A Mills, another senior vice president inside the company who has led the group's profitable and ever expanding software division. Meanwhile Rometty will now be one of the highest-profile female executives in corporate America.
Rometty has a degree in computer science from Northwestern University and joined IBM in 1981 as a simple systems engineer. In between there and here she had a series of management jobs, these including working with clients in everything from manufacturing to telecommunications and back down to banking. Rometty worked on the purchase of firm PricewaterhouseCooper Consulting for $3.5 billion back in 2002, and in 2009 she became the senior vice president and group executive for sales, marketing and strategy.
Certainly she'll welcome the title change as it'll certainly save on ink for business cards. Rometty is known for finding opportunities for using science coming from IBM's labs effectively in new products as well as services, including a push to expand the group's analytics unit. This unit uses software to find its way through vast amounts of data put out by companies to work with clients on cost-cutting opportunities as well as sales.
While under Palmisano's reign, IBM sold its personal computer line as well as several hardware lines while it turned to focus on services and software. As you should well know, this strategy has proven itself to be rather successful, this leading us to note that yes, this man was a rather good head for the job. We hope Rometty is ready to fill those shoes!
[via NYT]