IBM brings Watson AI to Apple Watch with SleepHealth app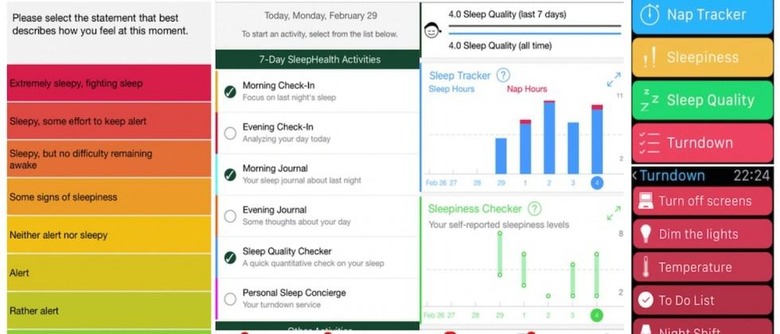 IBM has announced a new app for iPhone and Apple Watch that aims to gather data on the relationship between sleep habits and overall health. Dubbed SleepHealth, the app does far more than reveal when users are waking up in the night like typical sleep trackers. The app is built on IBM's Watson Health Cloud, a platform that was developed in partnership with Apple and Johnson & Johnson, and connects with ResearchKit, the open-source framework from Apple.
SleepHealth is actually part of a study IBM is conducting with the American Sleep Apnea Association. It aims to make use of the numerous advanced sensors in both the iPhone and Apple Watch to analyze data on how sleep quality affects people's lives in the form of daytime activities, alertness, productivity, general health, and medical conditions.
The app was designed with several features made specifically for the Apple Watch. IBM says it makes use of the smartwatch's heart rate monitor to detect when users fall asleep, along with motion sensors like the accelerometer and gyroscope to gather data on movement, such as changing positions during the night. These combine with the Personal Sleep Concierge and Nap Tracker features that teach users how to develop better sleeping habits.
"In concert with researchers, physicians and patient advocates in the US, the SleepHealth study will explore the connections between sleep quality and daytime activities, alertness, productivity, general health and medical conditions. Data contributed by participants will be stored on the Watson Health Cloud, where researchers will conduct extensive analysis to uncover patterns and connections in the data... The SleepHealth study uses the open source ResearchKit framework designed by Apple to enable participants to easily complete tasks and submit surveys right from the SleepHealth app."
It will also be the first ResearchKit app to make use of the upcoming iOS 9.3 feature called Night Shift, which adjusts the display colors of an iPhone or iPad at night to reduce blue light exposure and make it easier to fall asleep.
As for the research functions of SleepHealth, anonymized data gathered by the app will be transmitted to IBM's Watson Health Cloud, powered by the machine learning AI the company has developed. Watson will in turn compare and analyze the data, recognizing patterns, and making it available to researchers who, after several years, hope to create better solutions and routines for specific sleep-related issues.