iBeetle revealed: real iPhone-friendly vehicle set for 2014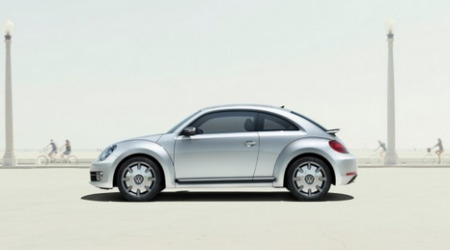 Today the Volkwagen iBeetle has been announced – and it's not just a concept car. This very real, very ready for the market vehicle has been unleashed at the Shanghai auto show with full iPhone 5 integration. But it's not coming with an iPhone out of the box – you have to buy that separately.
In an effort to engage the younger generation once more, Volkswagen's new "iBeetle" will be working with a phone dock that appears above the dash, ready for your next-generation iPhone. And just incase you were wondering – yes, Apple is in on the release.
With the iBeetle you'll be seeing Apple releasing some car apps created specifically for the vehicle. Extra instrumentation viewing and control, connections wirelessly for both control and sound, and a new app that sends "digital postcards" of your location based on GPS information. Unlike many other in-car infotainment systems we've been seeing of late, this system is wholly dependent on the iPhone.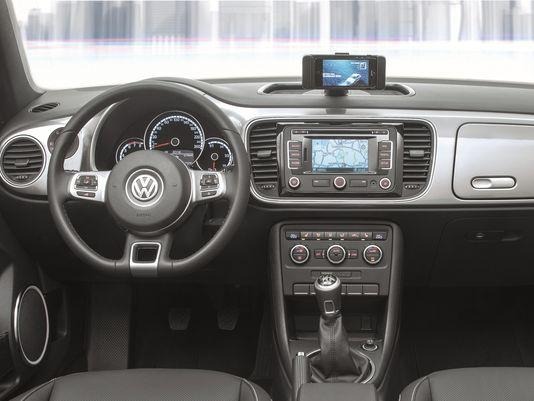 This system is said to be working in the near future with a set of Apple-made (in collaboration with VW) applications that are as follows:
• Live reading of social networking messages (likely Siri-related)

• Car data readouts for g-force, oil temperature, coolant temperature, compass, timer

• Data for time, distance, fuel in relation to one-another

• Instant photo transmission when app is activated

• Spotify – it's unclear at the moment how this differs from the basic Spotify app
This vehicle will very likely change the way we see the car industry as far as how important a specific smartphone or tablet is to the vehicles being produced. Never before has a manufacturer placed such specific reliance on a single device before! At least in the past, they didn't name the car after the smartphone, that's for sure!
[via USA Today]