i.Tech launches SolarCharger 906 powering mobile devices from the sun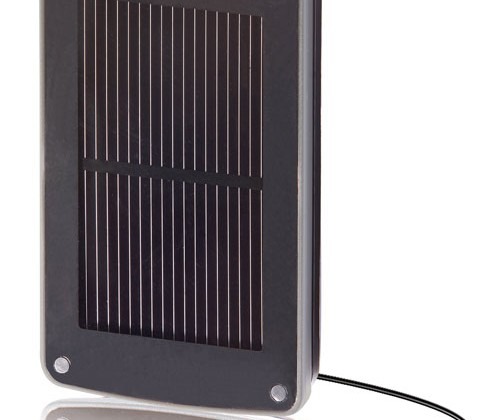 I am certainly all for devices that help me keep my power chugging iPhone and other portable devices charged up for longer periods while I am on the go. I have talked about i.Tech before when the company unveiled its cool solar charging Bluetooth headset earlier this month. Today i.Tech is back with another solar device called the SolarCharger 906.
The SolarCharger 906 is a portable device that lets users charge their mobile gear using power from the sun. The device is about the size of a deck of cards and is small enough to fit into the glove box of a car, a purse, or a brief case. On the outside of the charger is a monocrystalline solar panel and a special solar chipset. The special design of these components allows more power to be made from the sun than competing products.
The SolarCharger 906 can fully charge its internal batteries in 22 hours of exposure to optimal sunlight and within three hours when charged via USB. The charger includes ten tips to fit a variety of portable devices including the iPod and iPhone. The device also comes with a suction cup mount for connecting to a car windshield. The battery is a 1260mAh unit and the device measures 4.13" L x 2.52" W x 0.59" T and weighs 3.53 ounces. The SolarCharger 906 sells for $59.99 and is available now.