I-O Data USB2-TJC brings TransferJet to the masses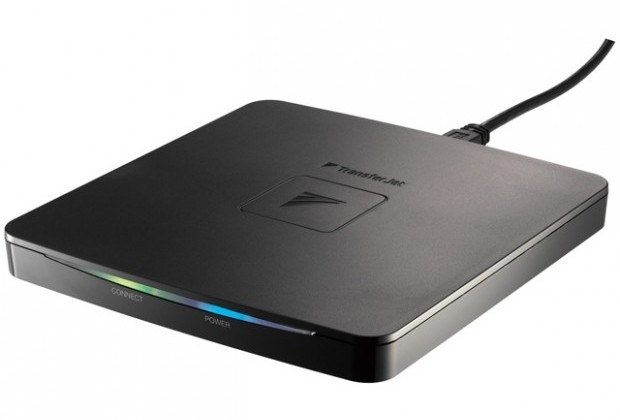 Adoption of Sony's TransferJet wireless technology hasn't exactly been overwhelming, in no small part because the company themselves have been a) the only people using it, and b) not including it in every digital camera, camcorder, netbook and notebook they make.  I-O Data has obviously had enough waiting, since they're bringing out a USB TransferJet adapter that will allow any PC or Mac to transfer content using the proprietary standard.
The I-O Data USB2-TJC is a compact square dongle that sits on your desk and sucks the content out of your TransferJet enabled camera – such as the Japanese version of the new DSC-T99 announced earlier today – or from a suitably-equipped MemoryStick.  Data transfer speeds are rated at up to a theoretical maximum of 560 Mbps.
Of course, they're under competition from technologies like Eye-Fi and Toshiba's plans to create a standardized WiFi SDHC system.  The I-O Data USB2-TJC will arrive in Japan at the end of this month, priced at the equivalent of around $170.
[via CrunchGear]