i-Got-Control turns iPhone into learning remote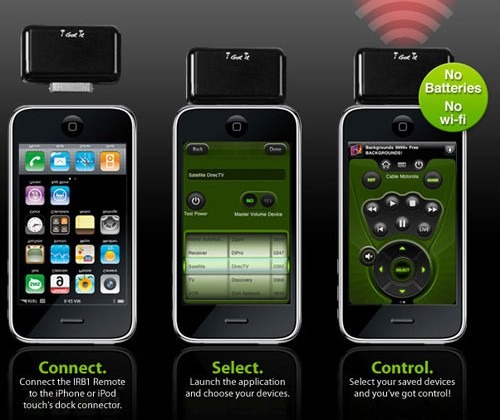 This is just what we need, another hardware and app combo to turn the iPhone into a universal remote control. This certainly isn't the first iPhone universal remote system we have seen, the Power A universal remote case turned up in February. Today a new remote control device has surfaced called i-Got-Control.
The device is a plug and play IRB1 accessory that works with an iTunes app providing control over just about any IR device according to the maker. The remote can operate TVs, cable boxes, stereos and more. The device has an IR database and learning capability.
That means if your device is in the library, you don't have to spend lots of time training the remote to operate your devices. The i-Got-control device is available now for $69.95 and the required app is on the App Store now.