Hyundai's fuel-cell concept car has a surprise in the trunk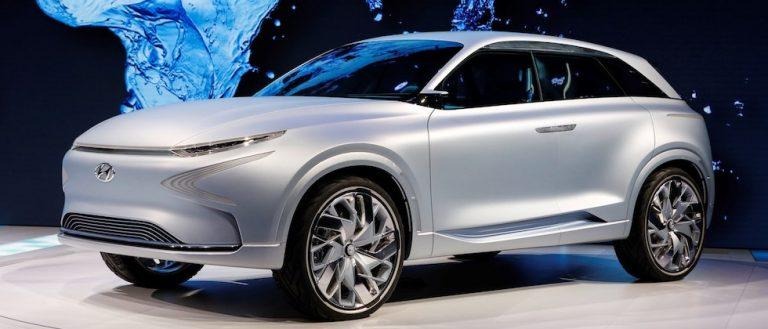 Hyundai has revealed its latest green car concept, the FE Fuel Cell Concept, powered by hydrogen and emitting only pure water. The car, shown off this week at the Geneva Motor Show 2017, has a range of around 500 miles, the automaker says. That's considerably higher than Hyundai's current production fuel cell car, the ix35 or Tucson Fuel Cell.
"FE" in this case stands for "Future Eco", and illustrates how the FE Fuel Cell Concept is about more than just its powertrain. Indeed, much of Hyundai's focus is about how that alternative fuel system can be more useful than just getting you from A to B.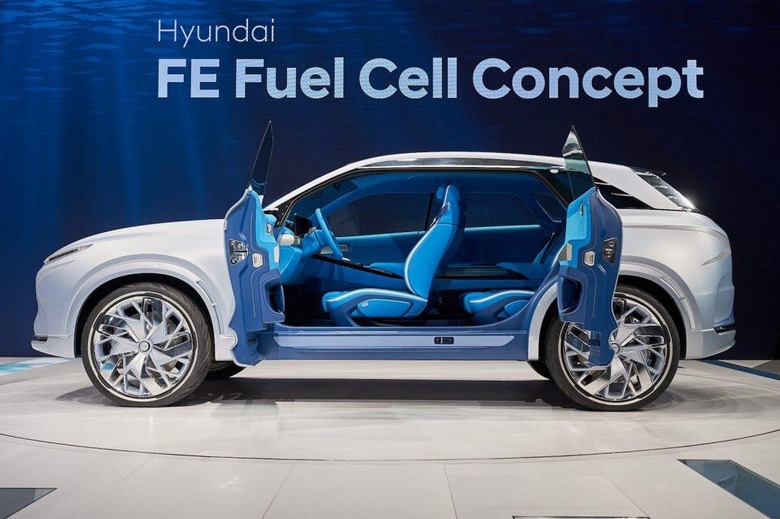 For instance, the water produced as a byproduct of the fuel cell process can be used in an integrated air humidifier. That promises a more comfortable cabin, without the need to manually top up the water levels. In the trunk, there's space for an electric scooter, which can be charged up via power generated by the fuel cell.
While other hydrogen powered cars, like Toyota's Mirai, offer an outlet that can provide emergency power for households, Hyundai goes one better. The FE Fuel Cell Concept has removable batteries that can be charged up and then detached, supplying power to electronics. That could be a boon for people looking to take the SUV camping.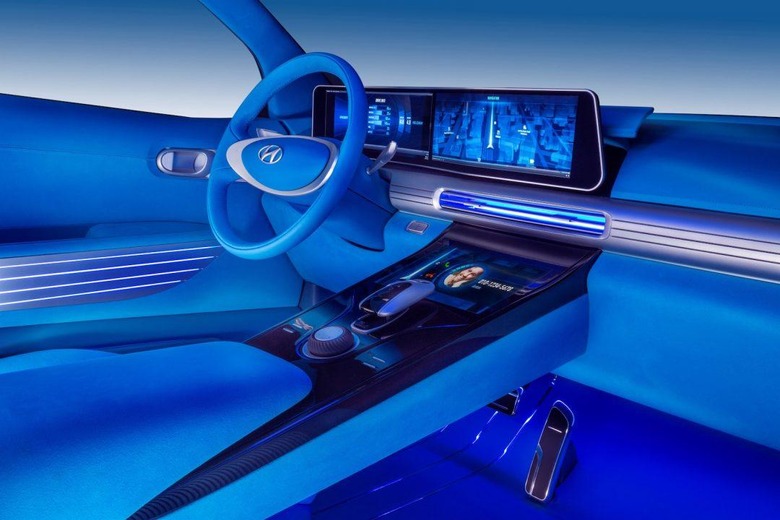 The design – which, it seems only fair to point out, has some hints of Tesla Model X in profile, though with rear suicide-doors rather than the gullwings on the Tesla – is certainly more curvaceous than anything in Hyundai's current line-up. That's not all concept car frippery, however. Rather than just taking liberties, Hyundai's designers have apparently built in aero elements like the rear air-foil and integrated vents so as to minimize drag.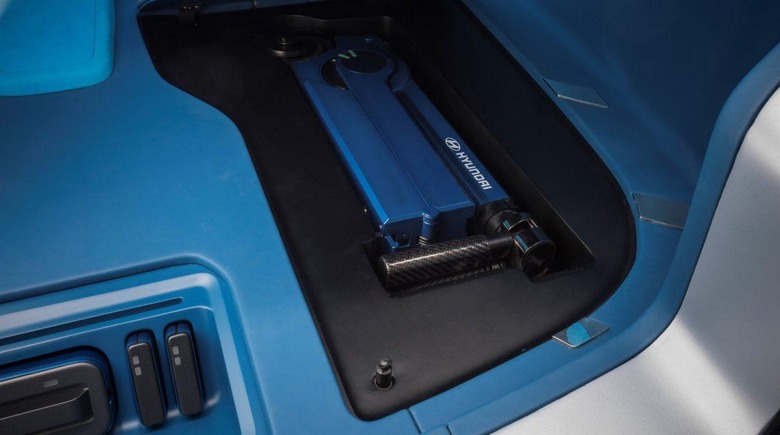 How much of that will make it to production remains to be seen. For its part, Hyundai says that "elements" of the show car should appear in a new hydrogen-powered SUV on the roadmap for 2018. That's in addition to "Hyundai Smart Sense", a package of driver assistance technologies that the automaker expects to bridge the gap between now and fully-autonomous vehicles.