Hyundai shows off Genesis range topping G90 renderings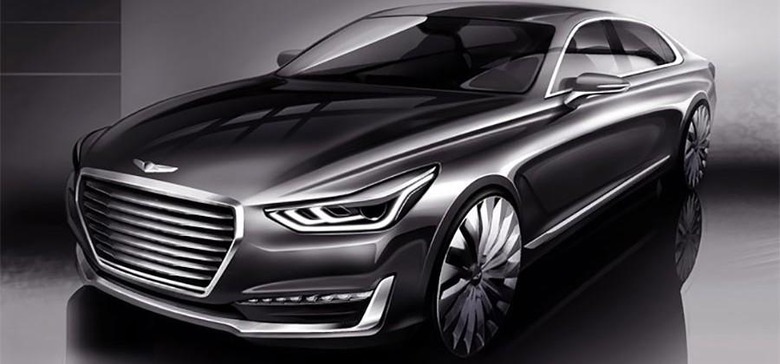 Since Hyundai unveiled the Genesis nameplate, it has been attached to the firm's sporty real-wheel drive car. Recently the automaker announced that it intended to spin the Genesis name off into its own sub-brand that would focus on luxury vehicles. The first luxury vehicle to wear that Genesis badge has been unveiled in rendering form and it's called the G90.
The G90 will be the car that sits at the top of the range and it will be called the EQ900 in Korea. G90 will be a large luxury sedan and promises to bring something Hyundai calls "New Luxury" that will bring human-centered technology and engaging driving dynamics to buyers.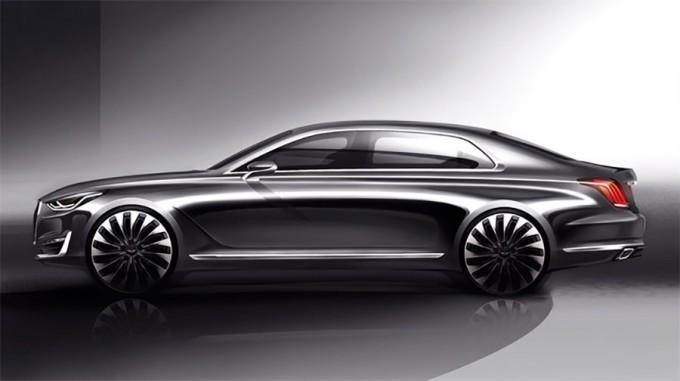 Hyundai also claims that the G90 will have a wealth of world-best safety features and tech innovations to set itself apart in the luxury market. Hyundai plans to launch the G90 early next month in Korea. That should mean real images of the car rather than these renderings will land soon.
So far, we have no idea what sort of price range Hyundai plans to target with its Genesis line of vehicles. It wants to compete with the Mercedes and BMW brands and others so pricing is likely to be comparable. Hyundai plans to launch six new Genesis models by 2020.
SOURCE: Hyundai