Hyundai N 2025 Vision Gran Turismo debuts at Frankfurt Motor Show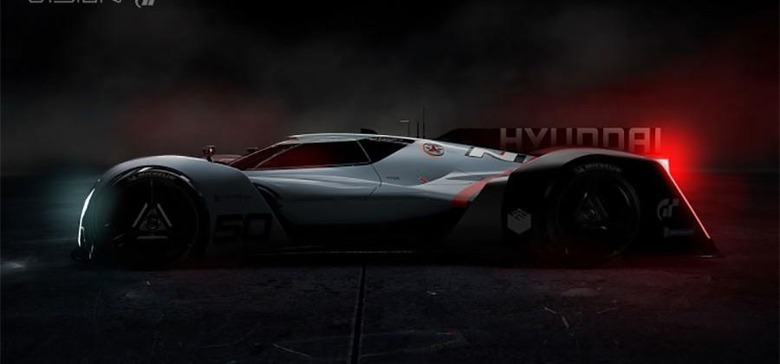 One of the most popular driving games on the market is Gran Turismo on the PlayStation and automakers have readily embraced the Vision Gran Turismo niche for digital car designs. Interestingly auto shows have become a place where automakers show off not only real life physical concept cars, but their digital concepts as well. Such is the case with the Hyundai N 2025 Vision Gran Turismo.
The digital concept car is being unveiled at the Frankfurt Motor Show to promote the new Hyundai N performance sub-brand. For now all Hyundai is offering us is these two images of the digital racer. No details on the virtual powertrain are being offered.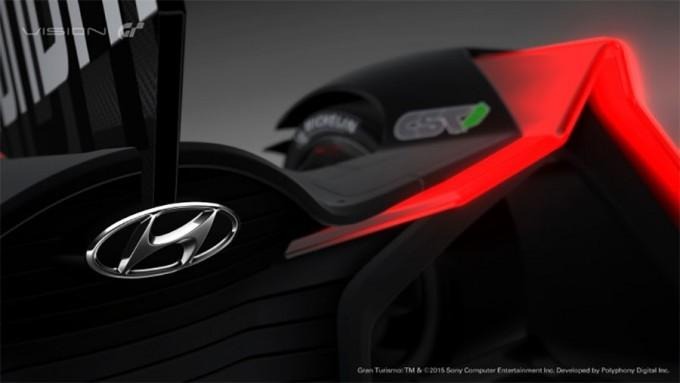 The car looks like some sort of futuristic prototype racecar that would run the straights at Le Mans. Hyundai is talking up sustainable power, so expect hybrid or perhaps even electric drivetrain for the virtual concept.
Hyundai will have other concepts on display at the show including the new i20 WRC racing car, i20 Active, and the new Santa Fe. Hyundai says that the design of the N 20205 blurs the line between air and asphalt with a design with hints of jet fighter.
SOURCE: Autoblog