Hyundai Ioniq to be offered with trio of electrified powertrains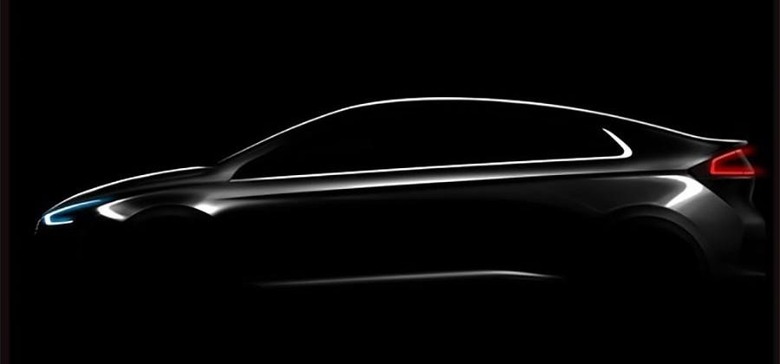 Hyundai has announced a new alternative fuel vehicle that is set to premiere in January 2016 starting in Korea and then rolling out to the Geneva and New York auto shows. The car is a compact vehicle that will be offered with three different electric and electric hybrid powertrains. There will be versions of the Ioniq fitted with a full electric powertrain, plug-in gas/electric hybrid, and gas/electric hybrid powertrains.
Hyundai says that the Ioniq will be the first car from any manufacturer that will offer all three powertrain options in a single body type. The car promises class-leading fuel economy with an attractive design and a fun driving nature.
Ioniq uses an exclusive new platform made just for the powertrain options the car will have. The full EV version of the car will use high-capacity lithium-ion battery pack. The plug-in hybrid will have an undisclosed gas engine mated with electric motors as will the standard hybrid version.
Hyundai isn't offering hard specifications on the powertrains just yet and key facts about the car aren't available. Pricing, driving range and a full look at the Ioniq are expected when the car debuts in Korea in January ahead of the unveiling in Geneva and New York in March 2016.