Hyundai Genesis Blue Link Google Glass Capability Gives Drivers Remote Access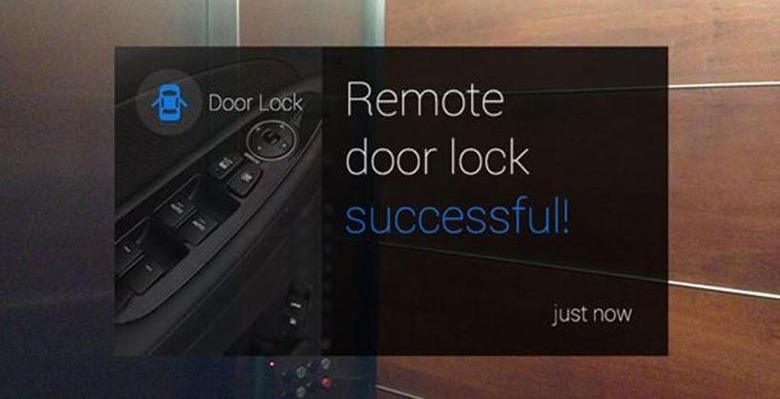 Hyundai has announced that it is experimenting with remote accessibility features using wearable devices and its Blue Link technology. Hyundai says that Blue Link can give drivers access to features and information about the car via wearable devices like the Google Glass. Blue Link will be available starting on the all-new 2015 Genesis.
Blue Link is cloud-based and gives access to features like remote start and service information via Google Glass and other wearable devices. The Blue Link Glasswear application will launch sometime later this year according to Hyundai along with the 2015 Genesis.
Using Google Glass, owners of the new 2015 Genesis will see vehicle information as cards optimized for the Glass interface. The user will also receive push notifications alerting them when maintenance is due on the car. The user will also be able to access service scheduling from the Google Glass device.
Other features that will be accessible via Blue Link include remote start, remote door unlocking and locking, a vehicle finder app, and a POI send to car function will be available. It's cool to see car makers getting in on the wearables bandwagon with apps for Google Glass and other devices. Presumably, some of these same features will be available via smartphones as well.
SOURCE: Hyundai News