Hyundai EV in 2016 as Kia preps Soul EV for US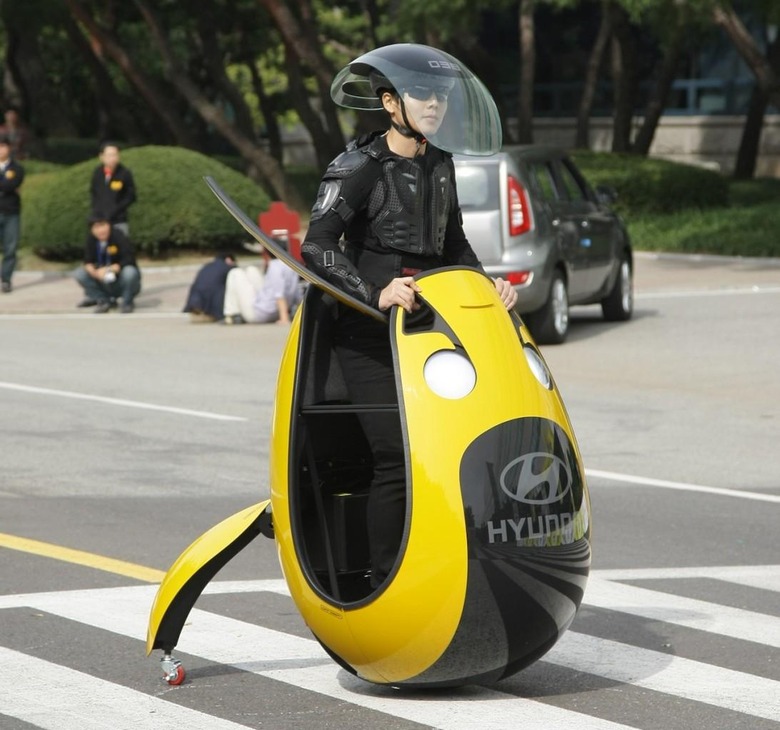 Hyundai will join rivals in offering an all-electric car, the first from the company, come 2016, having previously focused the brand's eco-friendly attentions on fuel-cell models. Kia, an affiliate of Hyundai, has pushed the group's electric car message in what Senior VP Lee Ki-sang describes as a "dividing" of roles so far. That division, however, is due to change, even though EV sales in Korea are miniscule.
"There is no clear direction about which eco-friendly cars will win" Lee Ki-sang – who heads up the joint division responsible for zero-emission models at Hyundai and Kia – said, Reuters reports. "We are dividing the roles of Hyundai and Kia, with Hyundai launching fuel cell cars and Kia focusing on electric cars."
As of 2016, though, Hyundai will launch its first battery powered EV, though it probably won't look like the bizarre E4U "egg" concept for personal-mobility it showed off last year, pictured above. Meanwhile, "the time will come when Kia will introduce a fuel-cell car" the senior exec continued.
While Kia has offered an EV – the Ray EV – in Korea since 2012, sales of the green model have been conservative, and exports non-existent. Sales of all-EV cars like the Ray EV, Renault's SM3 EV, and Chevrolet's Spark in the country reached just 713 vehicles in 2013, though end-user sales have not been the primary focus.
Instead, the Ray EV has targeted government use and car-sharing schemes.
That will change as of the Kia Soul EV, which will be offered in the US and Europe from this fall. Based on the gas-powered EV we tested last September, Kia hopes the all-electric version will sell around 5,000 units worldwide in 2014. Range is expected to be around 92 miles per roughly half-hour of fast charging (or four hours of regular charging).