Hyundai brings CarPlay and Android Auto to Veloster and Azera models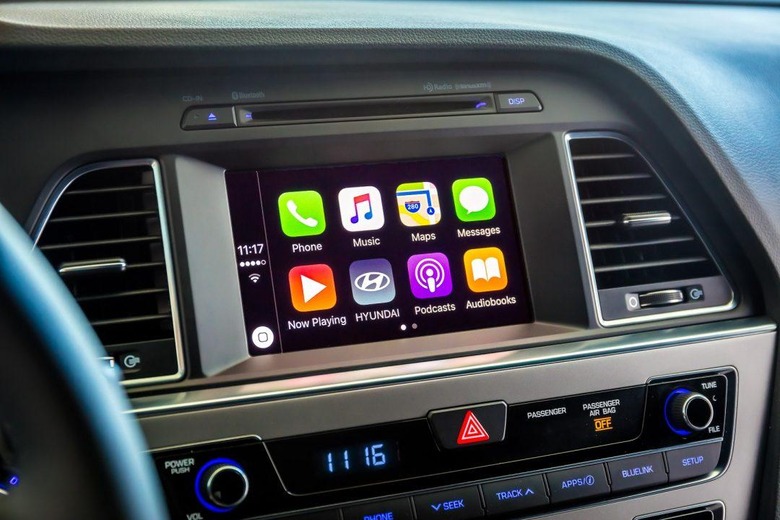 Hyundai has brought CarPlay and Android Auto to the 2015 and 2016 Azera, as well as the 2016 Veloster, Sonata Hybrid, and the Sonata Plug-in Hybrid. The software can be installed yourself (versus going to a dealer), and brings the same smartphone integration you'll find on 2017 Hyundai models. The software can be accessed through MyHyundai.com, but those who aren't comfortable installing it themselves can also pay a Hyundai dealership to do it.
Though the overall installation process is time consuming, the length is mostly waiting and the actual process is really simple. If you've ever installed something to a mobile device or onto a laptop, you should have no problem doing it yourself — check out the video below for step-by-step instructions.
Said Hyundai Motor America's Barry Ratzlaff:
We are very pleased to be able to expand the availability of multimedia system updates to the owners of these additional vehicles. Delivering the update through the MyHyundai.com owner website has proven to be an effective way to support Hyundai owners.
How long it will take to update depends on your Internet speed, but Hyundai says the software typically takes between one and three hours to download, and then another 40 minutes to install on the vehicle. You'll need the car's SD card to perform the installation. You'll also have to register on MyHyundai.com, and you'll need your car's VIN to do so.
SOURCE: Hyundai