Hyundai bringing Blue Link to Android Wear at CES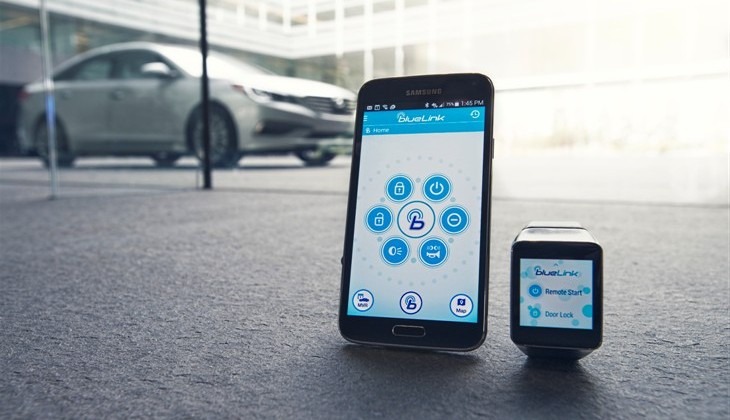 "Checking the time, or starting the car?" People may start to wonder that about you if you drive a Hyundai and have Android Wear. At CES next week, Hyundai is set to announce an Android Wear app for their Blue Link technology. As if starting the car from your wrist wasn't enough, there are other functions as well. You can find your car or lock your car with Blue Link, too. Perhaps even cooler, you can do it all via voice command.
The Blue Link smartwatch app, like all thing smartwatch right now, needs a link to your Android handset via Bluetooth. You'll also need an accompanying Blue Link app on your smartphone, making the watch a relay point.
Hyundai will have the app available for viewing at their CES booth, and say they've got it up and running on Samsung, Motorola, Sony, and LG smartwatches.

We'd previously seen Blue Link working with Google Glass, but that hardware has since gone mostly dormant, and is nowhere near ready for the masses. Smartwatches already have a wider following than Glass, and have much of the same functionality.
Blue Link via Android Wear also allows users to call for roadside assistance, and remotely honk the horn and flash the lights.
Hyundai says the app will be made available in the first quarter of this year, and will land for free on the Play Store. Hyundai cars with Blue Link? A bit more costly, but still well worth the cool factor.
Source: Hyundai