Hyundai Blue Link gets Google Home support, is now standard for 3 years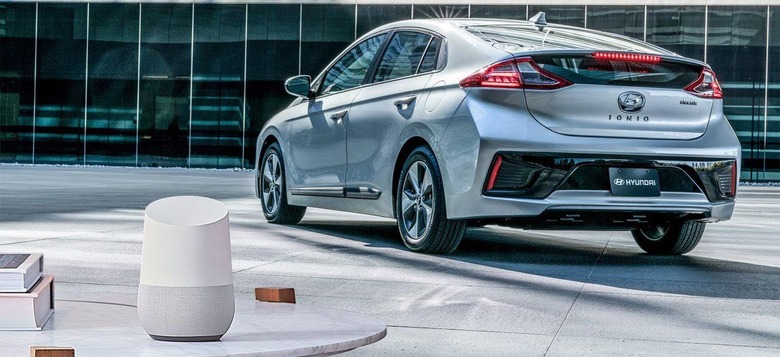 Hyundai has announced that Blue Link, its connected car service, now works with Google Home and, therefore, with Google Assistant. Thanks to this support, certain Hyundai owners with a Google Home are able to control aspects of their vehicle using voice commands, such as firing up remote start or locking the doors from within your home. As well, Hyundai says that Blue Link is going to be a complementary, standard feature for three years on all of its 2017 IONIQ models and all of its 2018 vehicles.
Hyundai Blue Link, for those unfamiliar, is the automaker's connected car platform. With this, car owners are able to access their car using their smartwatch and/or smartphone, as well as Amazon Echo and, as of now, Google Assistant. There's remote start with climate control, remote door locking and unlocking, as well as alerts for things like speed, valet, alarms, and a vehicle health report.
Blue Link also gives vehicle owners access to various safety-related features, such as SOS Emergency Assistance and Automatic Collision Notification. Those who get in an accident also have direct access to the Blue Link Emergency Response Center using the SOS button located within the car. In order to get owners hooked and show them what all the service offers, Hyundai is making its platform complementary for three years on the aforementioned vehicles.
Meanwhile, in-home control just got a bit more sophisticated thanks to the new Google Home integration. With this, users can give Google Assistant voice commands related to their car. According to Hyundai, the supported commands include remotely using the horn and lights, remotely starting and stopping charging (if the car is electric), as well as using remote start, door locks, and sending navigation instructions.