It's time to get supercapacitor-powered with Blueshift Hydrogen. That's not a term from Back to the Future, it's right here and now, and it's a speaker to be reckoned with. It runs with Bluetooth – connects to your smartphone or tablet with Bluetooth, that is – and it's set to be rechargeable up to half a million times. That means no cords unless you're charging, and it means super-powerful sound. This device will be able to be charged fully in 5 minutes, and will be able to play "more than 4 hours at 80% volume." Sound like a winning combination to you?
This speaker has a 3-inch full-range driver and is encased in a ported bamboo cabinet. This bamboo casing was made in Oregon – just in case you wanted to know.
Hydrogen works with a Class-D amplifier and connects to Bluetooth A2DP, 1/8" wired inputs, 1/8" cable, and a wall charger for recharging internal power. The whole unit is 9 x 8 x 4-inches, has a handle on top, and weighs in at 4lbs. This particular unit will cost you $400 USD.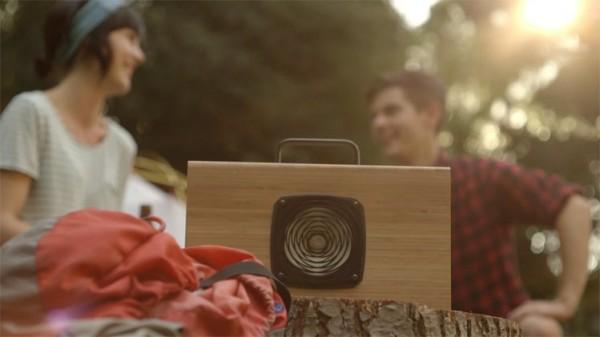 This is just one of a collection of units being shown with Crowd Supply this month – it's got 27 days left in its campaign and it already has nearly half its crowdfunding goal. A hydrogen "early bird" unit will cost you $300 USD, while a standard preorder unit will cost you $330 USD.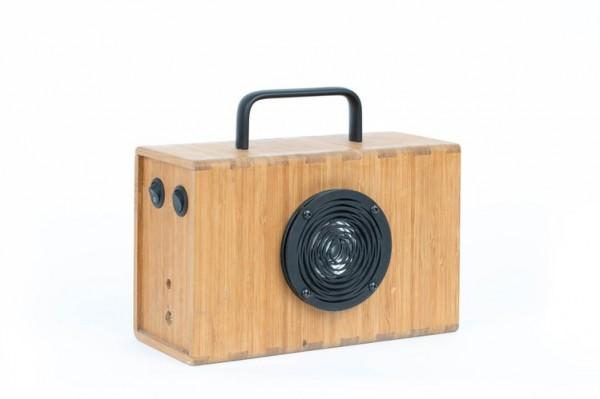 There'll also be an Iron Subwoofer, a Helium Mono speaker, a Helium Stereo speaker unit, a Collector's Edition "Argon" unit, and a wood-encased Preamp as well. The whole collection is encased in ported bamboo crafted in Oregon, in fact – have a peek!