Hurricane Sandy takes down 25% of cell towers in 10 states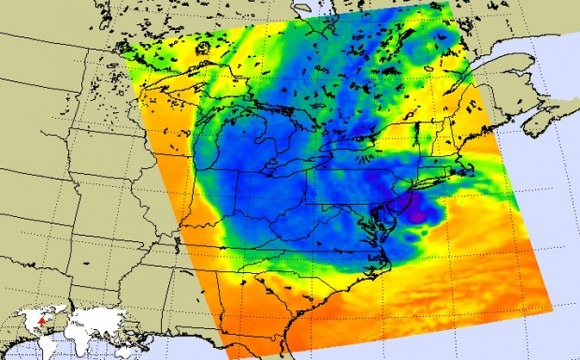 Telecom companies have reported that 25% of cell towers have been knocked out in 10 states in the wake of Hurricane Sandy. In addition, 25% of cable services have also been lost in those states, although landline outages are reported to be "far fewer." Emergency calls are currently being rerouted to different call centers, according to the FCC.
According to FCC Chairman Julius Genachowski, only a very small number of 911 call centers have been impacted by the storm. Thus far, no numbers have been given on how many customers have been affected by the various outages. Sadly, the situation is expected to worsen in the coming days. The National Hurricane Center is reporting storm surge advisories until 4AM November 2.
Said Genachowski, "The storm is not over. And our assumption is that communications outages could get worse before they get better, particularly for mobile networks because of the flooding and loss of power." It is estimated that 7 to 8 million people are without power. Some systems are currently running on generators, and could also go out if not catered to before the backup power goes down.
Several wireless carriers and cable providers have reported outages and various other problems, including the big names like Verizon and Time Warner. Several websites have also experienced outages, including Buzzfeed and The Huffington Post. Consumers are being urged to avoid non-essential mobile use, reserving calls and text messages for emergency communication only.
[via USA Today]