Hurricane Sandy knocks out Huffington Post, Gawker, and Buzzfeed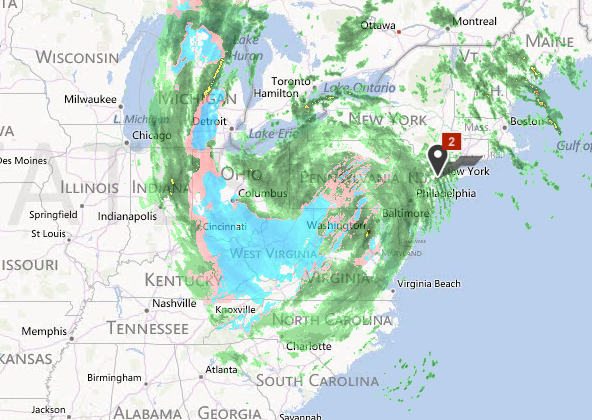 Hurricane Sandy did its work over the night, and Twitter has been more busy than usual, with users reporting power outages, flooding, and other weather-related damage in their area. Some of those users are actual websites and even entire website networks. Gawker, Buzzfeed, and the Huffington Post have reported outages of their respective websites due to Hurricane Sandy.
The Gawker Media network consists of eight websites, such as Gizmodo, Lifehacker, and Kotaku, and all eight of them were taken down last night, and as of this writing, they're still down. Buzzfeed also reported on Twitter last night that the website was experiencing some technical difficulties, but it seems to be back up and running as of this morning. The Huffington Post is partially back up, but the main website still seems to be down. The company has been tweeting the news, as well as posting on a temporary blog.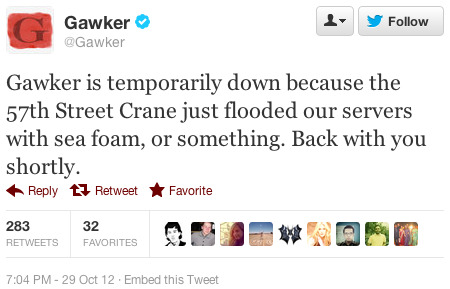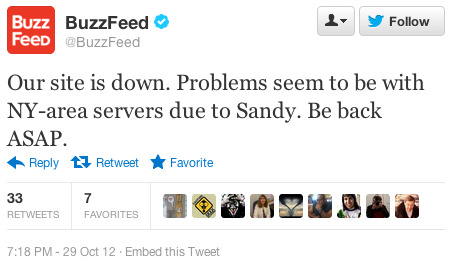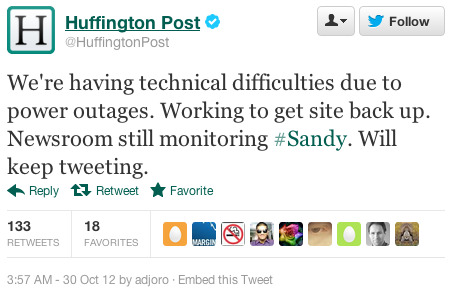 Both New York City and New Jersey have been experiencing flooding, and approximately 6.5 million people across the northeast US are without power. There have been no reports of any major flooding, but New York City major Michael Bloomberg is urging residents to stop evacuating and stay inside until the storm passes.
Apple's 5th Avenue flagship store ended up preparing for potential flooding, and GameStop cancelled all of its midnight releases of Assassin's Creed III because of the hurricane. And while Google still announced all of their new products and features, they had to end up canceling their Android event in New York City due to the storm.
[via PC Mag]