Apple's 5th Avenue flagship store prepares for Hurricane Sandy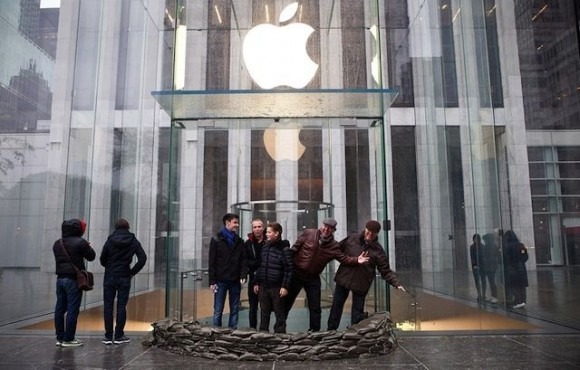 Hurricane Sandy is incoming, and most of the northeast will be hammered with high winds and lots of rain, with some flooding in the mix as well. Stores all across the New York and New Jersey are preparing for possible flooding, especially the 5th Avenue Apple Store in New York City, which is situated underground.
Photos have emerged showing that Apple has barricaded its main entrance with sandbags that stand about a foot-and-a-half tall. Apple's flagship store is enclosed by nothing but glass. It's strong glass nonetheless, and it will most likely stay standing throughout the hurricane, but that doesn't mean water won't be able to get in.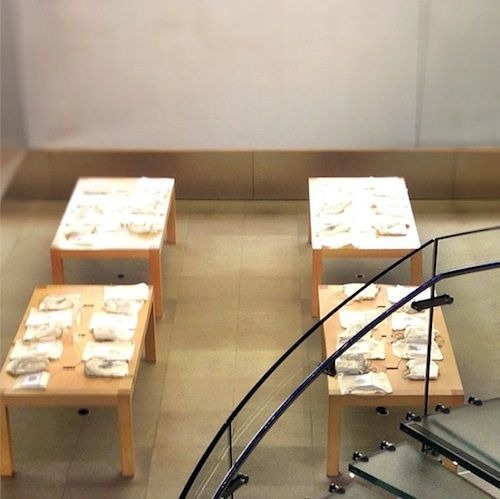 To add even more protection to the store's assets, photos taken by bystanders reveal that all of the products on the store's tables are wrapped in some form of plastic to protect them in case flood levels reach higher than the tables. Plus, it looks like Apple tethered each device to the table, so that the water won't carry them away.
One concern for Apple and maybe others is that if the glass cube does come crashing down, looters will most likely have a hay day, so hopefully Apple added some other barricades around the store to prevent thieves from jumping in and taking their share of iPad minis, MacBooks, and iPhones. In the meantime, we hope everyone stays safe during the hurricane and that you aren't out waiting in line for a video game.
[via Cult of Mac]
Top image via The Atlantic