Hulu's iOS apps will finally be unified with new design and Live TV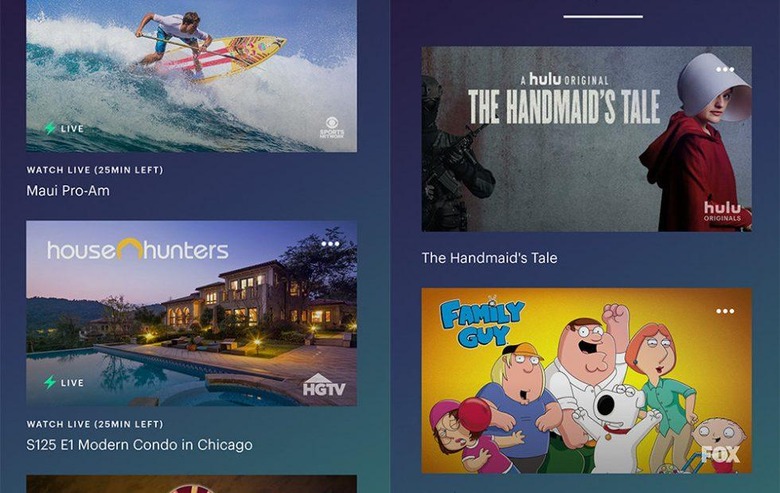 If you're an Android user, you've had access to Hulu's live TV service and fancy new interface for many weeks. If you're an iOS user, though, you're just getting access to both of those things...at least as a single, unified app. The wait was worth it, assuming you're a Hulu subscriber; the interface is sleek and arguably better designed, and watching live television soon won't require the use of a separate, secondary app.Hulu Live TV Review: The promise of good things to come
Hulu Live TV, of course, is the company's relatively new live television service that offers livestreaming TV channels over the Internet rather than through a cable box or satellite dish. The service competes with the likes of old staples like Sling TV and new products like YouTube TV, aiming to draw cord-cutters back into the fold with something that is just cable-ish.
Though Live TV has been available to iOS users, Hulu has revealed plans to change things by launching a new Hulu app that will bring both the new interface and the Live TV service together in a single app. "We will soon unify the two Hulu apps currently available in the Apple App Store, Hulu with Live TV and Hulu, into one great on-demand and live TV viewing experience," the iTunes changelog reads.
That information is found in the changelog for the Hulu Live TV app version 5.5.1. However, it doesn't appear that change has happened yet, or not fully, as Hulu explains that it'll notify users when it 'happens for good.' However, the Hulu Live TV app itself has been updated with some new features and tweaks like swiping from left to go back, faster and more seamless actions, and customized formatting for subtitles/CC.
However, this app itself will be disappearing in the near future with the single unified app arriving any moment now. In the meantime, you can download the new Hulu Live TV app for iOS via the link below.
SOURCE: iTunes