Hulu VR App gains Oculus Rift Support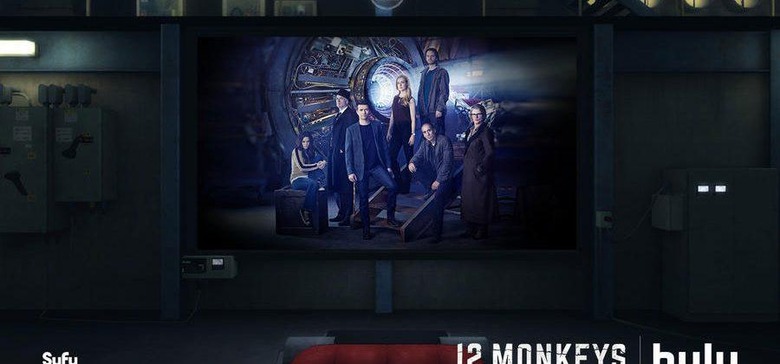 Hulu launched its VR app back in late March and when it launched it was mostly for the VR headsets out there meant to hold smartphones. Hulu has now announced that its VR app supports the more powerful Oculus Rift VR headset. Hulu says that the strict hardware performance requirements for the PC that runs the Oculus Rift headset means that the VR app can deliver users a more polished, sharp, and more responsive viewing experience.
To highlight the new viewing experience, Hulu is offering fans of the Syfy series "12 Monkeys" a new immersive virtual environment to use for watching the entire first season of the series. Viewers of the show on the VR app will be transported to the Temporal Facility from the series where the time machine is housed.
Hulu partnered with 12 Monkeys executive producer Terry Matalas and production designer John Mott to create the special VR space with real time rendered environments and animations. The goal is to make fans feel like they're actually in the show as they choose their episodes to watch. Hulu says this is the first show space on the VR app, which hints that more will be coming.
Hulu's VR App has over 30 pieces of original VR content that is available at no cost and without a Hulu subscription. Hulu subscribers are able to watch the entire library of 2D content in the 3D environment of the VR headset. Other than the Oculus Rift headset, the Hulu VR app also supports the Samsung Gear VR. The library of VR content has grown a bit since the VR app launched with 25 pieces of content to watch. Both Hulu and Netflix are embracing VR content with each having its own VR app.
Stream @12MonkeysSyfy from a time machine. The #hulu VR app is now available on Oculus Rift!https://t.co/7wk0zSMyK5

— hulu (@hulu) June 14, 2016
SOURCE: Hulu