Hulu to offer Showtime shows under new partnership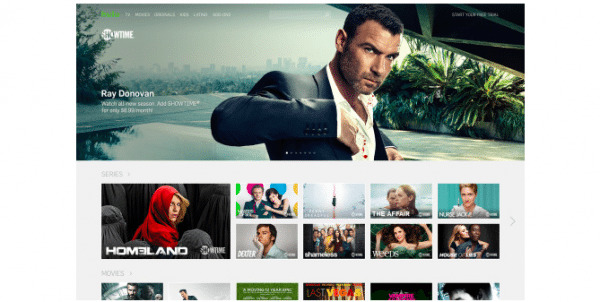 Hulu, though still maligned for showing advertisements to paying subscribers, has done impressive work when it comes to expanding its library, and it has boasting rights as the current and future home of many well-known shows. Now the service has announced in conjunction with Showtime a new 'first' — the ability for Hulu subscribers to subscribe to and access Showtime's own service. Under this partnership, those who sign up can access the Showtime content via the Hulu app, meaning the content will be available on an expansive lineup of devices. Says Hulu, the Showtime shows can be streamed "the moment they air".
This is a solid move for both companies, and on Showtime's part ensures its content will be more readily available across number devices: Android devices, the iPhone and iPad, Roku, Apple TV, the big-name gaming consoles — and alongside a massive potential customer base. And for Hulu, this makes it all the more robust, and may encourage Showtime fans to take the plunge with a Hulu Plus subscription, too.
Earlier this month Showtime announced that it will be launching a standalone online video streaming service called Showtime in early July, following in the steps of Dish Network and competitor HBO. Says Showtime, it will be the first among "premium service"s to be offered through Hulu, which boasts about 9 million subscribers across the globe.
Hulu subscribers will be able to use a 30-day free trial of Showtime when it launches on the service (which will be in the next two or so weeks). If users like it, they can then add it on to their subscription for an additional $8.99 per month, which is a dollar more than the $7.99/month that Hulu costs.
SOURCE: Showtime Tumblr