While it'd be easier to think that the world was moving towards an all-mobile environment for consuming media, Hulu suggests today that it's slightly more complicated than that. Statistics shown by the media deliverer today show how it's essentially a 50/50 split between those who use their service on a computer (desktop or notebook) and those who use everything else. At this time, that means that half of Hulu's viewers use a smartphone, tablet, or TV box to experience the entertainment.
This says a lot about how we've evolved in our entertainment devouring over the past couple of years. While Hulu began service as a desktop web-browser-only piece of software back at launch, it's become as much a staple for any new display-toting device as Netflix or YouTube. It's a newsworthy bit of announcement whenever Hulu is released as an app on any new platform, as evidenced by our Hulu tag portal.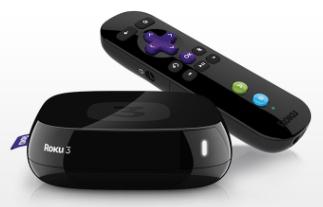 So what does this collection of the non-PC or laptop devices appear as? It's the smartphone: Android, Windows Phone 8, or iPhone, the tablet: Windows 8, iPad, or Android, and set-top boxes of many kinds. Users are watching on Apple TV, Roku, and through Chromecast. This also includes gaming consoles – mostly Xbox 360 and PlayStation 3, but the Nintendo Wii, Wii U, and 3DS as well.
On the other side of this equation is the fact that essentially half of Hulu users are still watching in the living room. Hulu presents these statistics together, suggesting that their 5 million subscribers (as of 2013) are just as prone to watching the service with their notebooks, PCs, and everything in between in the home as they are outside in the wilderness.
How about you? Where do you use your device to stream movies and television shows? Or are you one of those few out there that only watches video content on the television or in the movie theater?