Hulu Plus on PS3 Could Mean Mandatory Subscription to PSN+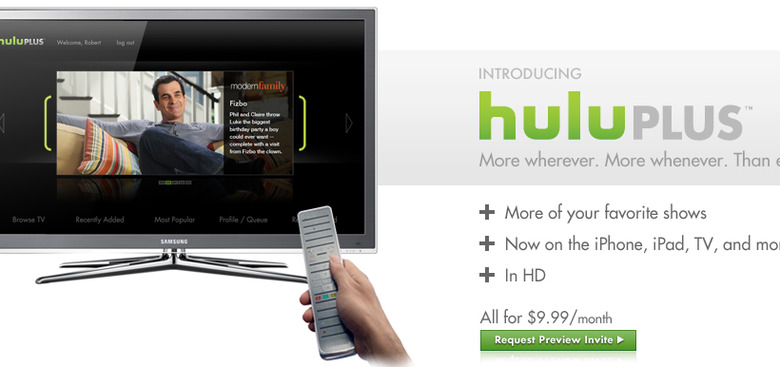 Yesterday, Hulu made waves with the announcement of the much-rumored Hulu Plus. A brand new subscription-based methodology to stream your favorite TV shows, whenever you want. For just $9.99 per month, you'll get your hands on the "Season Ticket," which will let you watch any episode of a particular season, with no expiration date (which is the general rule of thumb on Hulu right now). And, with that announcement, came the revelation that Sony's PlayStation 3 would be getting support as well in the near future. But, there could be some very important fine print not quite revealed.
Based on some source code dug up by Technologizer, which they found on the Hulu Plus page, it looks like you may need a subscription to PlayStation Network+ to get your hands on the Hulu Plus subscription service. As the code says: "The instructions below will help you install Hulu Plus on your PS3. Note: you must be a subscriber of the PlayStation Plus Network." That means you'll be paying the $49.99 per year for PSN+, as well as the $9.99 a month for Hulu Plus.
This can mean a couple of things. First, it could mean that considering it's not actually on the Hulu Plus page, means that it may not actually come to fruition at all, and the reason it's not showing up now, is because it's not going to show up at all. However, on the other end of the spectrum, Hulu and Sony could be holding off on announcing that little morsel of information until the service actually launches on the PS3.
As of right now, Hulu Plus is available on the iPhone, iPod Touch, iPad, and Samsung Internet-enabled HDTVs. However, it's an invitation-only platform right now, so there's not that many people making use of the new subscription service quite yet. As for Xbox 360 owners, would the standard yearly/monthly subscription LIVE owners already take part in be enough to get them access to Hulu Plus? More questions, but hopefully it all gets cleared up soon.
[via TG Daily]