Hulu Plus Officially Announced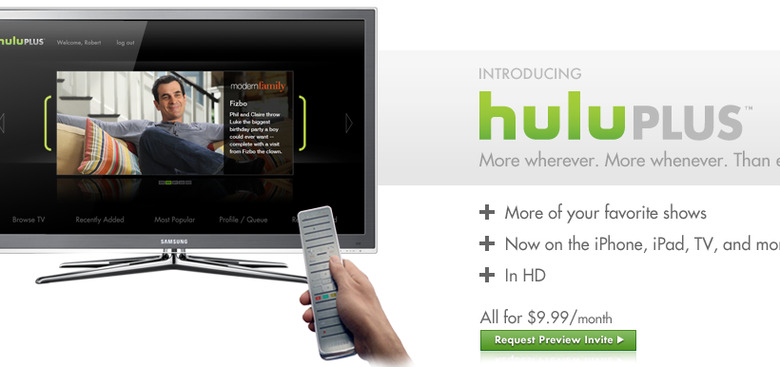 Rumor after rumor, all of which were pointed at a paid version of one of the Internet's favorite media-streaming sites. And today marks the day you can put a big red 'X' on your calendar, because Hulu Plus is finally official. There's plenty of details to be had at the moment, and yet they're all dangerously scarce at the same time. Some of the rumors have turned out to be true, while still others are surprises.
As it stands right now, it sounds like Hulu Plus is going to cost only $10 per month. What you get for that money every month, are "Season Tickets," which will let you watch every single episode of a certain show, all season long. So, there's no time limit on a particular episode anymore. with that season ticket, you'll be able to revisit all your favorite episodes, all season long, whenever you want.
Right now, the only devices that are supported are: Apple's iPhone, iPod Touch, and iPad. You can also watch Hulu Plus on Internet-enabled Samsung HDTVs, and Samsung Blu-ray Players. Other devices are coming in the pipeline, though. You will find Hulu Plus on Sony's PlayStation 3 soon. And, further out, Microsoft's Xbox 360 will be getting the update in early 2011. Rounding up the list, Sony Internet-enabled HDTVs and Blu-ray Players will also be supported in 2010, as will Vizio's Internet-enabled HDTVs and Blu-ray players. And, of course, you can access Hulu Plus on your computer. As of right now, you have to request a preview invite to get early access.
[via Hulu Plus]