Hulu Plus lands on Apple TV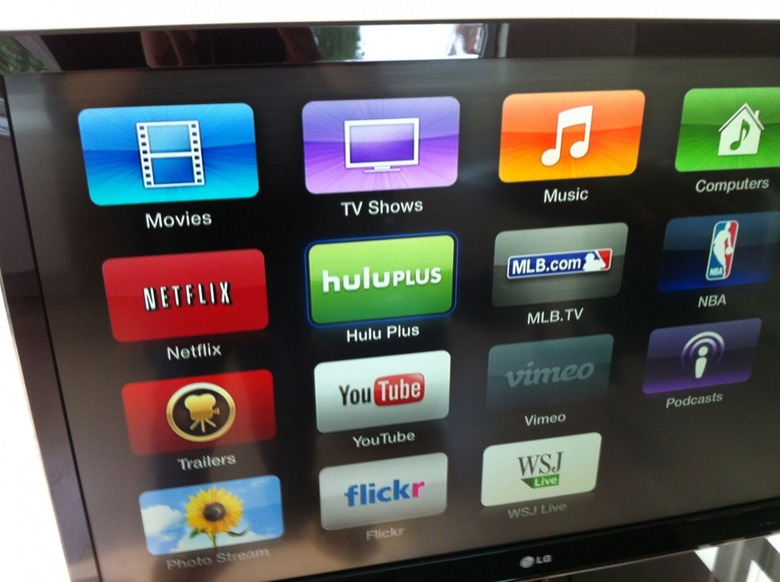 Apple may be calling the Apple TV a hobby, but there's no doubt that the minature streaming media box has garnered some attention from various content providers. Netflix has been available on the Apple TV for some time, but Hulu has been noticeably missing. It looks it won't be missing any more, as multiple users have taken to Twitter to show off the new Hulu Plus app that has been pushed out to Apple TVs across the United States.
Apple reportedly began rolling out the app this morning, although users may need to reboot their Apple TV before they see the app appear. The app seems to work as advertised, streaming television shows from networks such as Fox and NBC as long as you subscribe to the Plus service, which currently costs $7.99 a month.
Hulu Plus has been available on a multitude of hardware devices for some time, including consoles, and users also have the option of streaming shows through their web browser. The app finally arriving on the Apple TV makes for a compelling argument for the little streamer given its $99 price. Combine Hulu Plus with a Netflix subscription and Apple's own access to paid movies and TV shows, and suddenly you have an inexpensive and practical way to cut the cord.
Users are also reporting that Hulu Plus can be billed straight to an Apple iTunes account. New users will be able to sign up directly from the Apple TV and given a week's free trial, and after that they'll be charged $7.99 a month to access Hulu's library of TV shows.
[via MacRumors]