Huge 1.3m Dodge Ram recall as FCA woes continue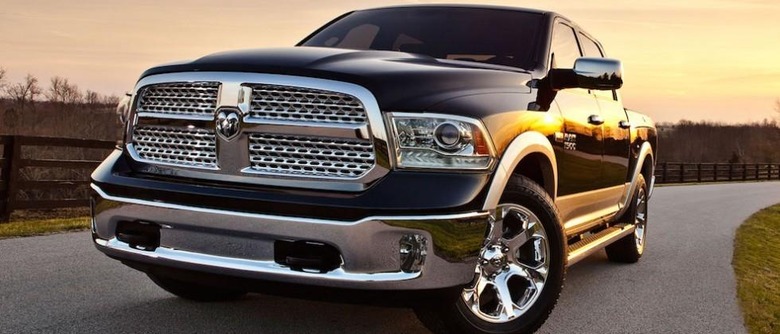 Fiat Chrysler Automobiles (FCA) has been dealt yet another blow in the form of vehicle recalls. Following the news about 1.4 million Jeep, Dodge, and Chrysler vehicles getting recalled over the recent infotainment hacking, now comes word that 1.3 million Dodge Ram trucks in the US are getting recalled due to one of several reasons. The remote hacking threat doesn't play a part this time, but rather the reasons include steering-wheel wiring, bracket welds, and air-bags.
The first and largest Ram recall applies to roughly 1.06 million trucks in the US, along with another 235,000 in Canada and 26,000 in Mexico. FCA says the voluntary safety recall is in order to inspect and service steering-wheel wiring harnesses that may improperly wear due to contact with a spring. Included in the affected vehicles are 2012 to 2014 model year Ram 1500, 2500, and 3500 pickups and 3500, 4500, and 5500 Chassis Cabs.
Next up is a recall to inspect and repair bracket welds that could lead to diminished steering response. This applies to 156,498 US trucks, with 20,000 in Canada and 13,000 in Mexico. Among the vehicles affected are certain 2013 Ram 3500 pickups, 2014 Ram 2500/3500 pickups and 3500 Chassis Cabs.
Lastly is a recall to make sure side-curtain air-bags meet the federal regulation to reduce the risk of a rear passenger being ejected during a rollover. 188,000 trucks the US are included in the recall, which affects 2014 and 2015 Ram 1500 Quad Cab pickups.
In all three cases, FCA says the owners of affected vehicles will be contacted by their dealer or via mail on how and when to schedule inspections, and any service needed will be performed at no cost.