Hue Lux ships September for entry-level wireless lighting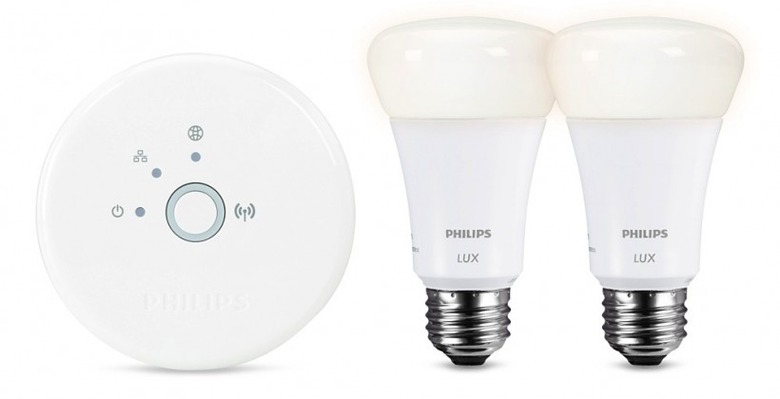 Philips' latest hue bulb has hit virtual shelves, with the Hue Lux becoming the most affordable of the company's wirelessly-connected lighting, albeit without exactly the same functionality. Announced back in March, Hue Lux is up for preorder now, with Philips telling us that it will begin shipping in the first week of September.
Like the existing Hue bulbs, Hue Lux connect via ZigBee to a central hub and can be remotely controlled via a smartphone or tablet app, or through a home automation system such as SmartThings which we reviewed over the weekend. It's a direct bulb-for-bulb replacement with an existing A19 light bulb.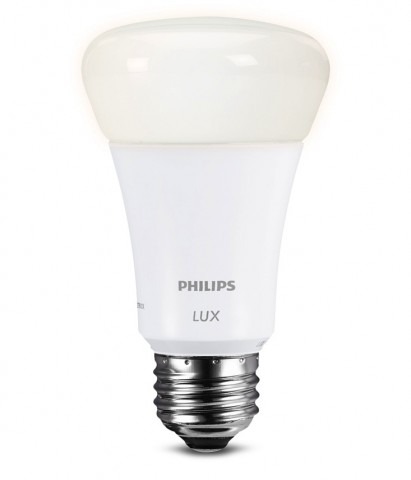 However, whereas Hue's current bulbs support color changing, Hue Lux isn't quite so capable. Instead, it focuses solely on white light, with brightness controlled from the app.
So, no fancy colors depending on your mood or if you're watching Sharknado, but you do get a warm, 750 lumen white light that uses 80-percent of the power a traditional incandescent bulb demands. It's completely compatible with other Hue lamps, too, and so can be integrated into an existing scheme – again, only in white of course – or alternatively controlled separately.
Hue Lux is up for sale now at the Apple Store online, priced at $99.99/€99.99/£79.99 for a starter kit with two bulbs and a hub. If you've already got the hub, or you want to add on more lighting zones, extra Hue Lux bulbs are $29.99/€29.99/£24.99 apiece.