Huawei's Tron Android gaming console, hands-on with China's answer to Ouya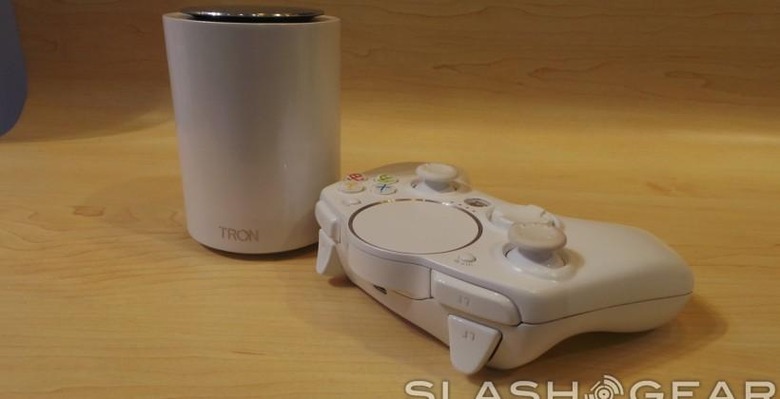 Huawei's new Tron console was on display here at CES 2014, and we got the chance to go hands-on with the new Android console. Though Huawei is focused on the Chinese market, and have puled out of the American market, recent revelations indicate a softening on that approach. The console hardware hints at a similar approach.
Running a Tegra 4 and housing 2GB RAM, the Tron is no slouch. 16 or 32GB Memory, WiFi, and Bluetooth 3.0 round out the notable specs, the price point is also impressive. Huawei aims to sell it for what amounts to $120. An Android based Tegra 4 console for somewhere in the neighborhood of $100-$150. Sound familiar?
Though Huawei never said as much, their console sounds like a direct competitor to the Ouya. We played Dead Trigger 2, which was pretty responsive and sound. Not surprising, since NVIDIA regularly notes that as being optimized for their Tegra 4 chipset. Another game on display was a sort of war simulator, where we rolled around in a tank and shot at other tanks. Not too fun, but pretty responsive.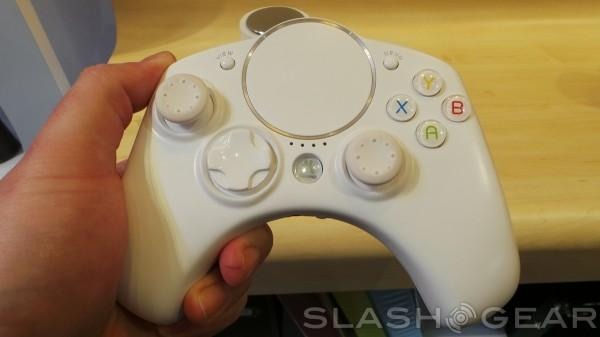 Huawei has built in a circular trackpad at the top of the controller, which mimics the round shape of the console itself. The rest of the controller was ho-hum, and has the same layout just about all game controllers do at this point. We didn't get a chance to check out the trackpad, but it's there, and weird.
Huawei wasn't saying when the Tron would be available, or if it would be available to work with Play Store games — or the Paly Store in general. They also didn't show off much of the game system menu, instead opting to navigate to games quickly for us. We'd love to see a finished product when it comes out, but that's up to Huawei at this point. Though the Ascend Mate 2 will be available for the US market, they didn't exactly say they'd try had to sell it here. We assume the same is in effect for the Tron.