Huawei's Trio Of New MateBooks Get US Pricing And Release Details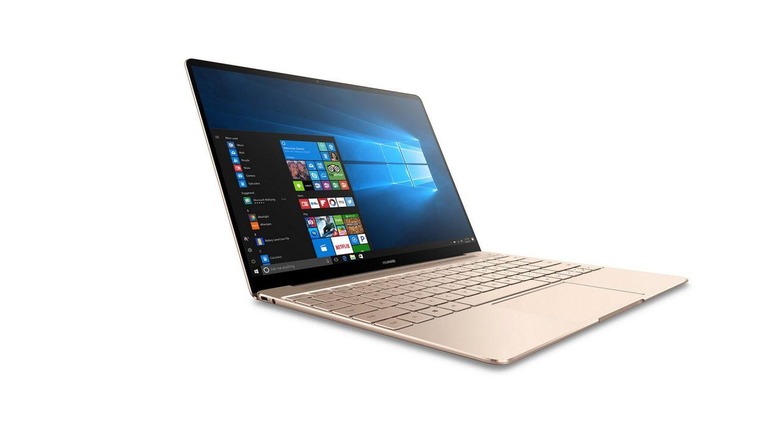 Back in May, Huawei announced a total of three different MateBooks: the MateBook X, MateBook E, and MateBook D. Though that announcement served as the global launch for these notebooks, consumers in the US were left waiting on availability and pricing for their region. Those details are finally coming down the pipeline today, so if you've been waiting to pick up one of these MateBooks, you'll soon be able to do just that.
While all of these MateBooks target different consumer segments, they seem to be geared toward competing with the MacBook and the new Surface Laptop. That's especially true in the case of the MateBook X, which serves as this trio's top-of-the-line offering. Back when these were first announced, Huawei was big on talking up the screen-to-body ratio for all of them. Each notebook was able to put up an impressive number, but in the MateBook X, the screen-to-body ratio clocks in at an impressive 88%.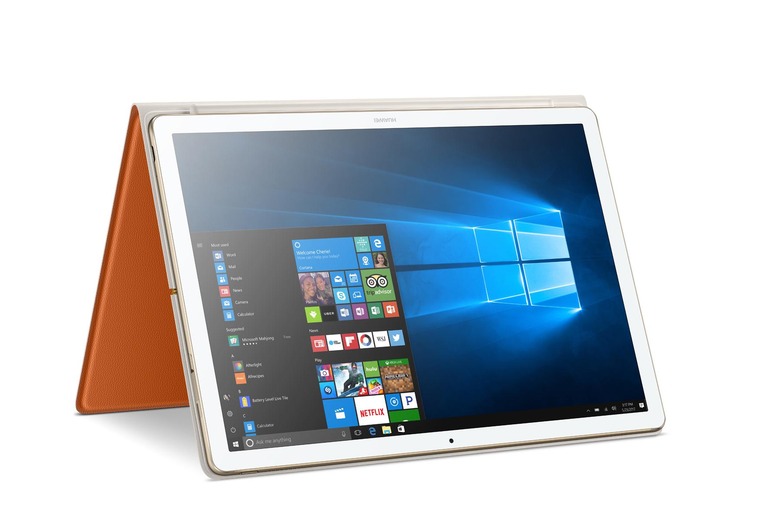 Add to that a 13-inch display at 2160 x 1440 resolution, a Dolby Atmos surround system, and the option for either a seventh-gen Intel Core i7 or Core i5 processor, and it becomes even more clear who the target audience is. Customization options include variable SSD storage and 4 or 8GB of RAM (at least in Europe), though the one downside is that you're stuck using integrated graphics. If you need a notebook that can be your workhorse, however, it sounds like the MateBook X is the one for you.
Though the MateBook X is clearly the star of this show, the other two notebooks shouldn't be brushed to the side. In the MateBook E, we have a detachable 2-in-1 Surface Pro competitor that ships with a folio keyboard and is compatible with Huawei's own MateBook Pen. Though the MateBook D is the least expensive of the three, it may be the best option for those who need more storage or increased graphics power, as in Europe at least, it ships with a 1TB or larger HDD and offers the option for discrete graphics in the NVIDIA GeForce 940MX.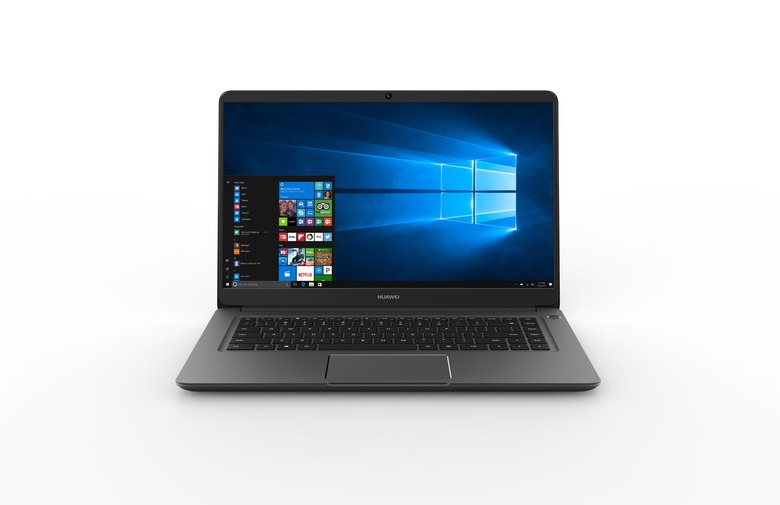 Some of those customization options detailed back in May might not carry over to the US release, though US consumers will still have options at checkout. In the US, the MateBook D's Core i5 model with 8GB of RAM and a 1TB HDD will cost $699.99. The MateBook E once again hits that mid-tier price range, with two different models on offer: one uses a Core M3 and a 256GB SSD for $799.99, while the other sports a Core i5, 8GB of RAM, and 256GB of SSD storage for $999.99.
Then we arrive at the MateBook X, which has two configurations of its own. The Core i5 model with 8GB of RAM and 256GB of SSD storage will set you back $1,099.99, while swapping in a Core i7 makes the price rise to $1,299.99. The MateBook X will be available in Space Gray, while the MateBook E is only available in Titanium Gray and the MateBook D is only available in Champagne Gold. Huawei will be opening up pre-sale on all three from Friday, June 30 to Friday, July 7. No word yet on when the notebooks will begin shipping out, though a second round of availability is being promised at a later date.