Huawei's new MateBook trio take the fight to Surface Laptop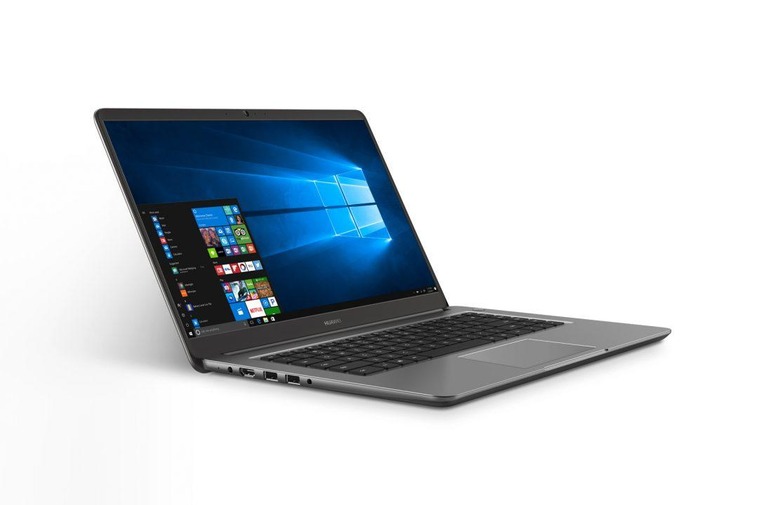 It looks like HP isn't the only one with a Surface Laptop competitor in the pipeline. Huawei entered the fray today, announcing a grand total of three new MateBooks that challenge the Surface brand not only from a hardware standpoint, but also from a design one. Which one you ultimately choose depends on what you need, with some models more suited for multimedia and others aimed at being your daily workhorse.
In comparing these new MateBooks – the MateBook X, MateBook E, and MateBook D – to the Surface Laptop, we already know what to expect from them hardware-wise. Pretty much across the board, you have your choice of 7th-gen Core i5 or Core i7 processors, except in the MateBook E, which allows you to pick from a Core i5 or an Intel m3. You can also include up to 8GB of RAM in each one, with SSD storage prevalent throughout the lineup.
Of course, there are some exceptions to this. While the MateBook X and the MateBook E exclusively use SSD storage, MateBook E buyers have the option of tossing in a standard HDD for more storage. Just as well, the Huawei offers an NVIDIA GTX 940MX graphics card in the MateBook E, making it a better machine if you want to do some gaming as well.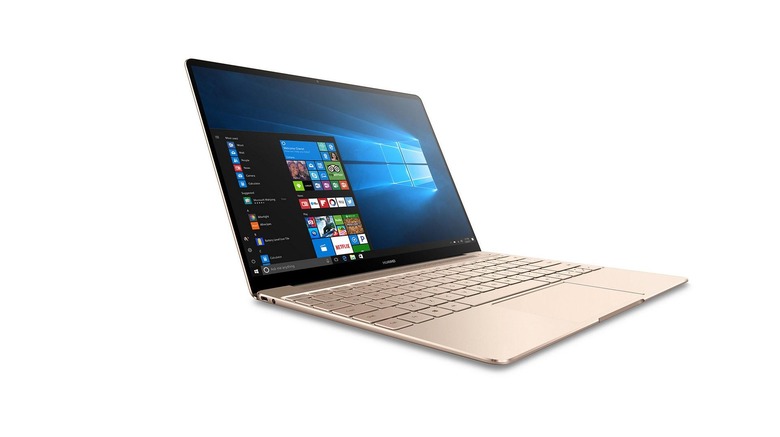 That's all par for the course as far as modern notebook hardware goes, though. Where these notebooks begin to stand out is in design and audio. In the MateBook X, for instance, Huawei says we can expect a screen-to-body ratio of 88%, with a fanless design that's made possible by Huawei's "space cooling technology." The 13-inch display clocks in at 2K resolution as well, and the whole thing is powered by a 41.4Wh battery.
The 2-in-1 MateBook E, on the other hand, offers a screen-to-body ratio of 84%. Once again offering a 2K display, the standout feature of this notebook is its 160-degree hinge and its compatible accessories, like the MateDock 2 and the MatePen. Huawei has also dropped the number of Pogo pins from seven to three with this release, which should make docking quite a bit easier.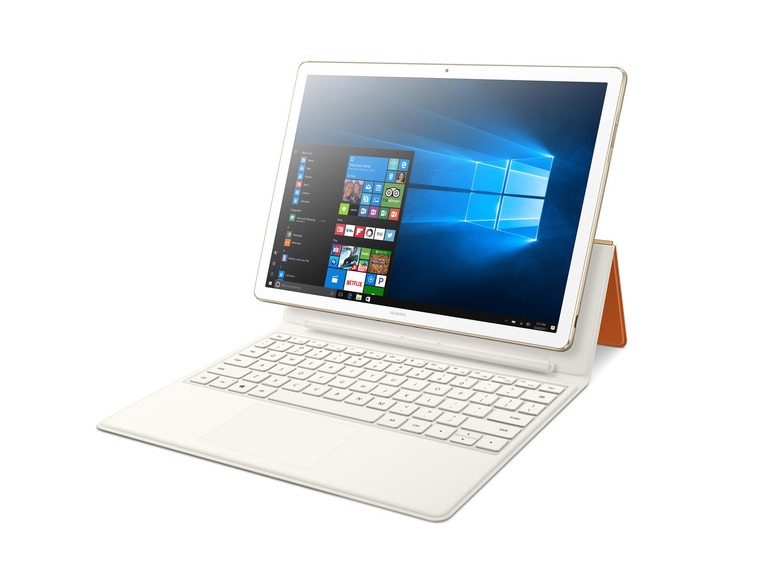 Finally, we come to the MateBook D, which is the notebook to choose if you're looking for extra graphics performance and a lot of extra storage. The 15.6-inch MateBook has a couple of inches on the 13-inch MateBook X, but keeps the screen-to-body ratio at 83%. With a total thickness of 16.9mm, it's still relatively thin, despite the fact that it offers a discrete graphics card instead of relying on Intel integrated graphics.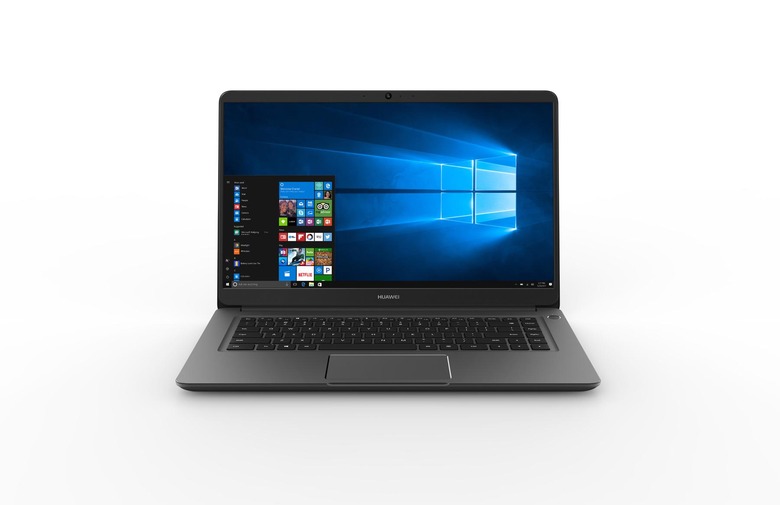 While the MateBook E uses Dolby Audio Premium, both the MateBook D and the MateBook X come packing Dolby Atmos Sound Systems. These, as Huawei points out, are the first notebooks to do so, with both notebooks making use of both Dolby's audio software and speakers that were co-designed by the company. Audio is usually a pretty tricky thing on notebooks, but the Dolby Atmos system promises "audio that moves all around you," with significant enhancements to bass and volume without distortion.
Those are some big promises, especially when it comes to notebook speakers. We'll get to put them to the test later this summer, which is when all three notebooks are launching. The MateBook D will be the least expensive of the bunch, starting at €799 ($896), while the MateBook E takes up mid-range pricing and starts at €999 ($1120). Finally, the MateBook X rounds out the bunch, with prices on that starting at €1399 ($1569).