Huawei has a new set of Bluetooth headphones that also serve as a fitness tracker, and it's hoping you'll like it so much that you'll wear it as a necklace even when you're not working out. The Huawei TalkBand N1 isn't the first paid of Bluetooth headphones we've ever seen, but they're certainly some of the smallest: just 18g despite including active noise cancelation and a nifty magnetic clasp which holds the earbuds together around your neck when they're not in your ears.
Unfortunately, Huawei's focus on cutting bulk has meant that the functionality is pretty low-key compared to some rivals on the market. For instance, while it will track steps taken and calorific burn, there's no in-ear pulse monitoring.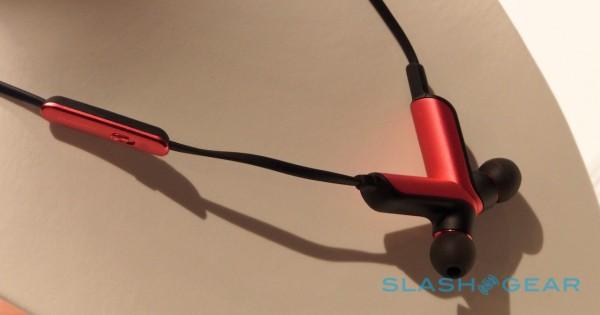 Still, the TalkBand N1 will at least read out your current performance while you exercise, and there's 4GB of onboard storage for around 1,000 tracks. Huawei's companion music player app will show both what's loaded on the earphones and what's locally stored on your phone.
The battery is good for up to seven hours of playback, and there's aptX for better quality Bluetooth streaming.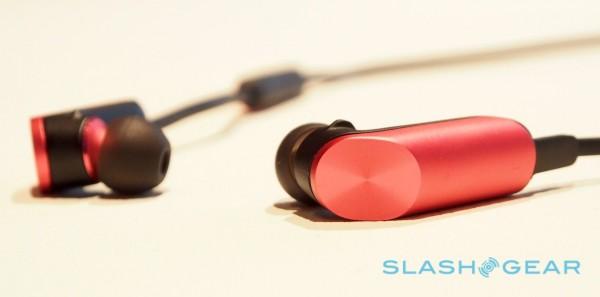 When I tried the TalkBand N1 out here in Barcelona, I found it to certainly be lightweight. In fact, you hardly notice it's around your neck. The control dongle, in-line with the cable connecting the two slim earbuds hovers around your right shoulder, and took a little hunting when I wanted to press the button – it certainly wasn't something I could consistently grab first time.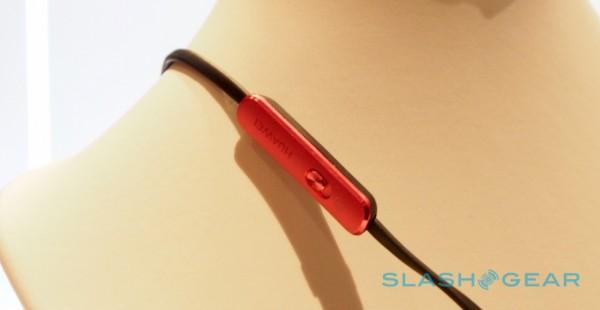 The show floor is too loud to tell exactly what the audio quality is like, but I've had good experiences with aptX-equipped headphones before. Extra fitness metrics wouldn't be something I'd argue with either, but Huawei is at least feeding all of the stats each wearable collects – including Jawbone's platform – into a single store, so you could feasibly augment the data with more information from another device.
It'll go on sale in multiple countries – including the US and UK – at the end of May, priced at €119 in gold, pink, or silver.