Huawei's $250 P8 lite wants to kill subsidies: Hands-on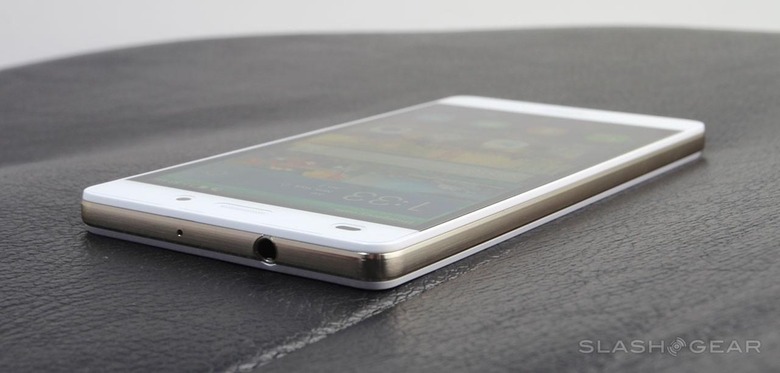 Huawei isn't first to think it can coax America off its smartphone subsidy addiction, but the new P8 lite is more than an also-ran in unlocked devices. Launching today as the pared-back – and thus more affordable – sibling to the Huawei P8, the P8 lite carries a $249.99 price tag but hits that with no need for carrier financing or any sort of minimum contract: just slot in the AT&T or T-Mobile USA SIM card of your choice. With a tag like that, though, you know Huawei had to trim some of the tech.
So, you get a 5-inch display, but it's running at 1280 x 720 resolution rather than the 1080p or Quad HD we're seeing in recent high-end phones. The processor is an octa-core, too, but it's Qualcomm's Snapdragon 615 (the 1.5GHz MSM8939, to be exact) rather than something from the top-tier 8xx series.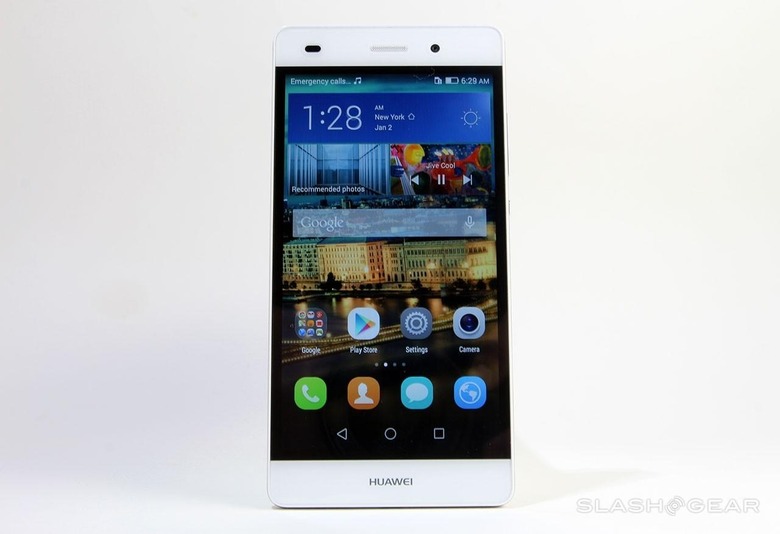 The 5.62 x 2.77 x 0.3 inch, 4.62 ounce chassis is metal-effect plastic rather than actual aluminum, though you do get Gorilla Glass 3 protecting the IPS display. It feels solid, too: no, you're not going to mistake it for the metal charms of the HTC One M9 or Samsung's Galaxy S6, but it doesn't feel like a $250 device, either.
Inside, there's 2GB of RAM and 16GB of storage, along with five-band LTE Cat4, WiFi b/g/n, and Bluetooth 4.0. Huawei has been imaginative, though: the P8 lite is a dual-SIM phone, and you can have two LTE accounts active simultaneously (including selecting a default for voice and/or data, though not on a per-app or per-service basis).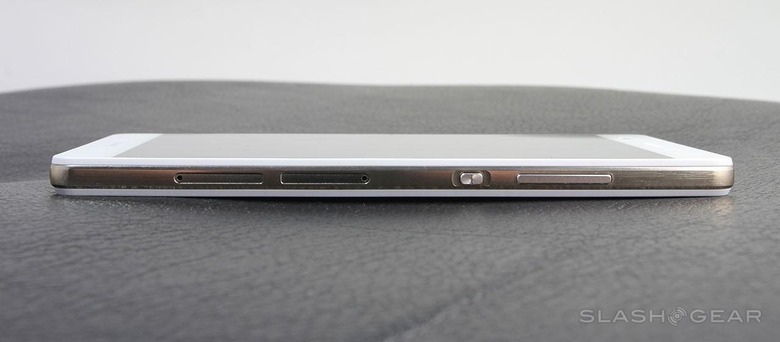 If you don't want that second SIM, however, you can put in a microSD card instead and expand the smartphone's storage. Unfortunately, you're limited to 32GB cards at the most, which strikes me as something of a waste of a neat feature.
The camera doesn't compromise too much, either, at least on paper. On the back there's a 13-megapixel shooter with 1080/30p video recording, and it's flush-fitting too so there's no lens bulge. The front, meanwhile, gets a 5-megapixel camera with fixed-focus and 720/15p recording.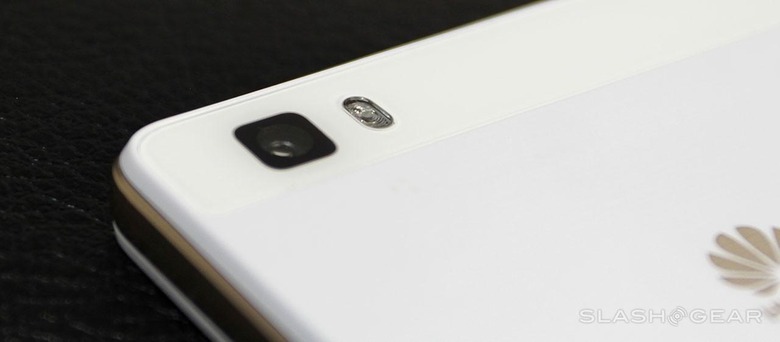 Huawei has added some software magic, too, so there's multi-frame noise reduction – basically riffing off HDR, by combining several frames snapped in quick succession but in the interest of trimming grain from the final image – and what it's calling "All Focus", which is basically post-shooting focus point adjustment.
They work fairly well, though final judgement will have to wait until our full review is ready. Less impressive – and, to be entirely fair, it's not just Huawei which is (misguidedly) adding this feature – is "Ultra-Snapshot", where double-clicking the volume-down key automatically loads the camera from standby and snaps a shot.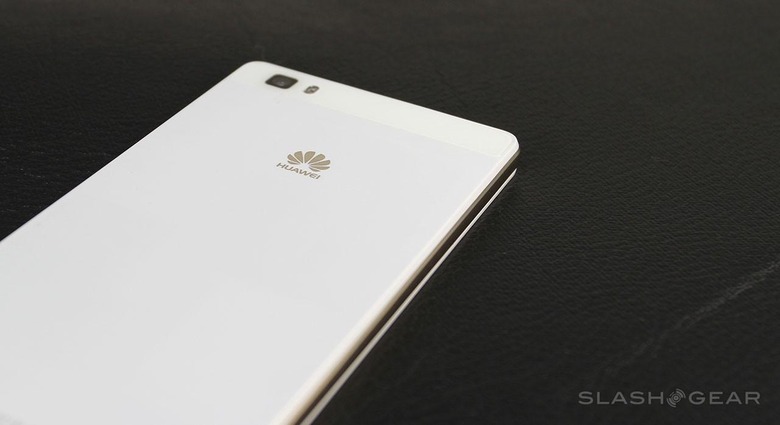 That might sound useful, but it means you're effectively shooting blind since you don't see a preview until after the image has been captured.
As for battery life, Huawei is claiming up to 11 hours of talktime or up to 380 hours of standby from the non-removable 2,200 mAh li-ion pack. The P8 lite runs Android 4.4.4 KitKat, with Huawei's not-entirely-unpleasant Emotion UI 3.0 on top.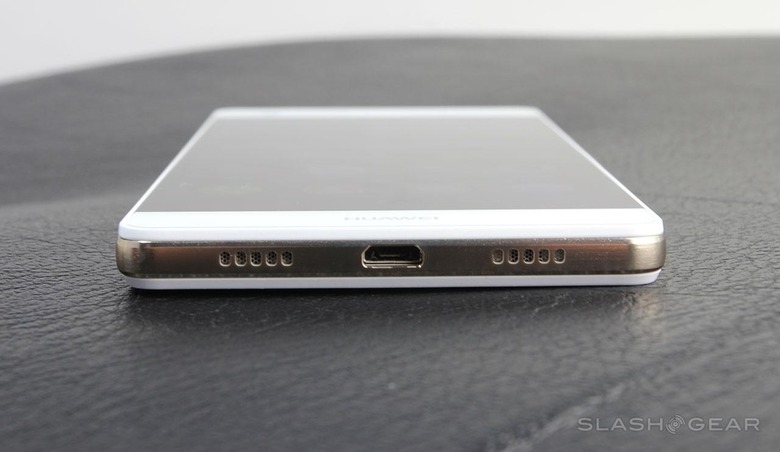 Of course, the interesting thing isn't so much the phone but the way Huawei is selling it. Unsubsidized handsets have struggled to gain traction in the US, not least because of CDMA incompatibility (sure enough, the P8 lite won't work with Verizon or Sprint), but qualms arond after-sales support, quality, and where devices can actually bought have all made it a tough market to crack.
Huawei is trying to tackle every point. So, the P8 lite will be sold through its own online store, but order fulfillment, service, and returns will be handled by Amazon (which will also offer the phone). Fry's, B&H, and Best Buy will sell it too, both online and in-store, while Target will offer it online.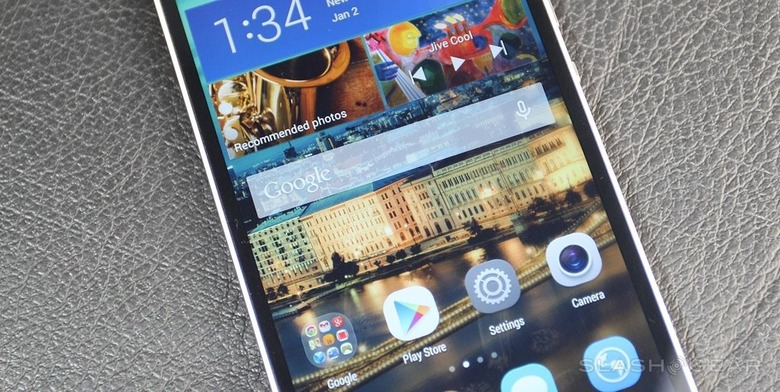 If the $249.99 is too much to stomach, an agreement with Affirm will offer 3, 6, or 12-month payment plans, and all buyers will get a second year of warranty cover if they register online. Huawei will have US call centers and US repair facilities (with free shipping in both directions), together with online chat and an on-device app for extra help with things like setup and network settings.
According to Zhiqiang Xu, president of Huawei Devices, this is all about paving the way to making the company a known brand in the US and – eventually, he says – drive it all the way to among the top three of smartphone firms.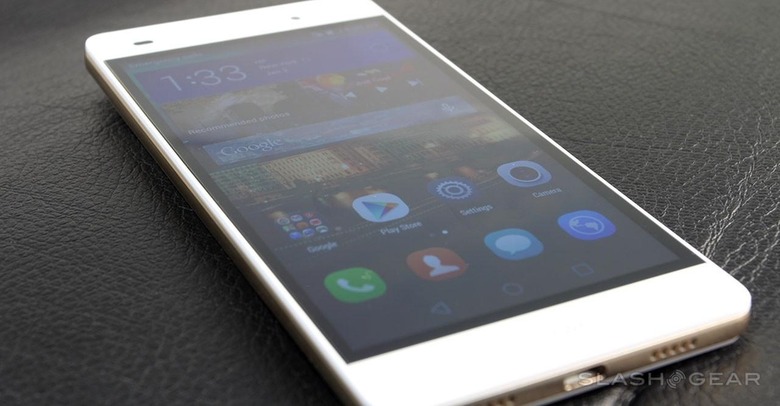 "The e-commerce is quite a unique way to do that," Xu explained. "We would more focus on digital and social media, and the process of [being] interactive with end-users to increase our reputation and brand awareness. But that takes some time."
The P8 lite "is not alone, this is part of our whole brand-building process," Xu argues. "I think later on we're going to launch some very important premium product into the market and at that time there's going to be more brand activities, brand campaigns. It takes time, [but] I hope our brand is going to fly."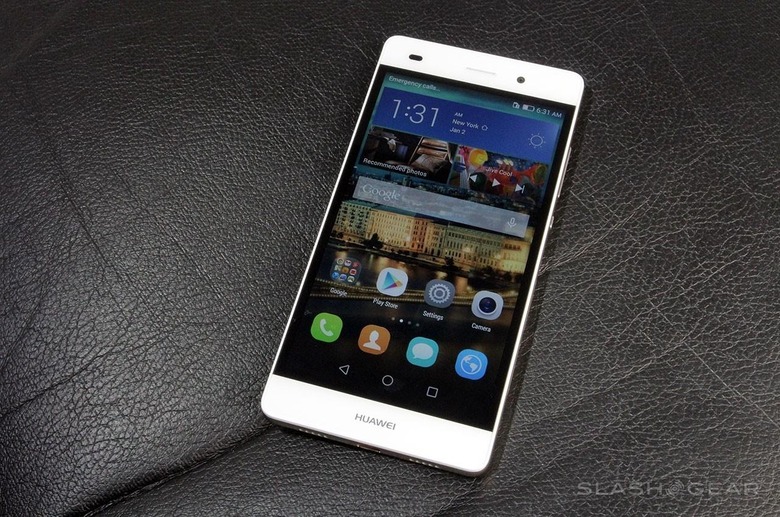 First impressions are positive. While the P8 lite isn't going to knock the S6, One M9, or G4 off their respective perches, neither is it the dire compromise that many "budget" smartphones turn out to be: two-year-old tech dragged back into service in the hope of filling a gap in the line-up.
We'll have a full review very soon, but if you can't wait, the Huawei P8 lite is up for grabs online from today.