Huawei Watch teased as luxury Android Wear option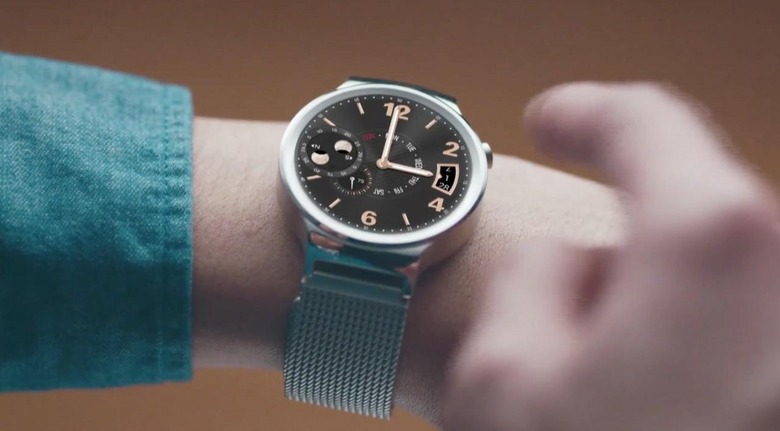 The world clearly needs another circular smartwatch, and Huawei is hoping that its unimaginatively-titled Huawei Watch will be the one to end up on your wrist. Expected to make its official debut at Mobile World Congress 2015 on Sunday, but already previewed in a pair of videos, the Android Wear timepiece aims at the classier end of the scale, with a sleek stainless steel casing, minimal ornamentation, and of course that round touchscreen.
There's also sapphire cover-glass, tougher than regular glass, and the whole thing is water resistant. On the back, there's an activity tracker for things like steps and running counts, along with heart rate.
Of course, inside there's the usual Android Wear gubbins, bringing Google Now to the wrist. That means notifications, navigation directions, and speech-control over searches and such.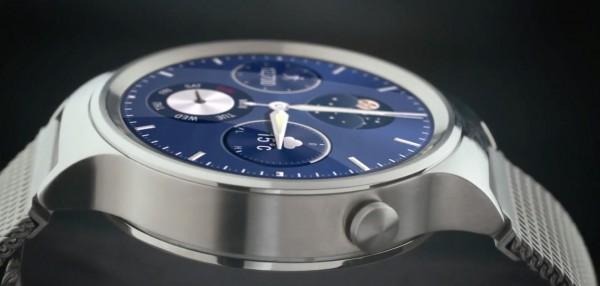 Multiple strap finishes are on offer, ranging from leather through stainless steel, and there's even a Milanese Loop design as we've already seen Apple adopt for the Apple Watch.
Exact specifications and the rest of the details about the Huawei Watch won't be spilled until tomorrow, but based on these first impressions, the design is certainly appealing. With an increasing number of circular Android Wear options out there, however, it may come down to price more than anything else.
VIA Engadget