Huawei Watch GT 2 Review: Similar Experience, Bigger Battery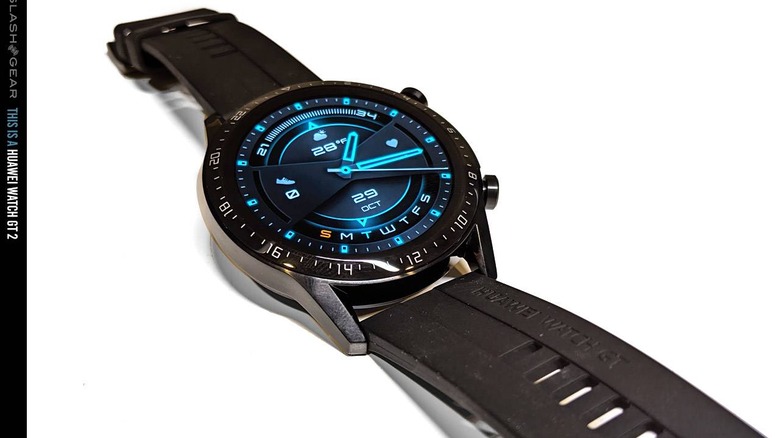 EDITORS' RATING: 8/10
The Huawei Watch GT 2 is a smartwatch that runs the company's own mobile operating system Lite OS. It does not run Google's Wear OS, and it's not exactly like what Samsung has with their smartwatches running Tizen. This watch looks a lot like most smartwatches released over the past several years, with a few watch faces built-in, a few sensors under its hood, and a decent display. But here's the kicker: It's got the battery life of your average tablet.
Hardware
This device is interesting. It looks like your average smartwatch – it looks a lot like a watch I reviewed earlier this year – the original Huawei Watch GT. The interesting bit here is the relative lack of difference one sees between the two generations of device.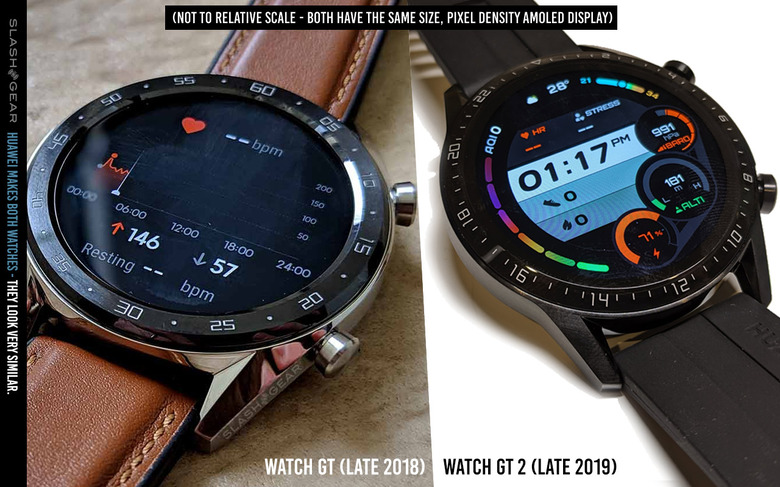 Both generations have Bluetooth Low Energy and EDR abilities, but the elder has Bluetooth 4.2 while the new GT 2 has Bluetooth 5.1. No Huawei Watch GT of any sort (released thus far) has wi-fi connectivity. I take such a thing for granted when I think about modern smartwatches in general – but neither the GT nor the GT 2 has wi-fi.
The displays are the same, the sizes are the same, the sensors are the same. It's suggested that there's 4GB storage inside, but a quick check in the "Music" section of the Huawei Health app (for watch management on the phone), it's shown that the watch has an available 2464MB (just over 2.4GB available).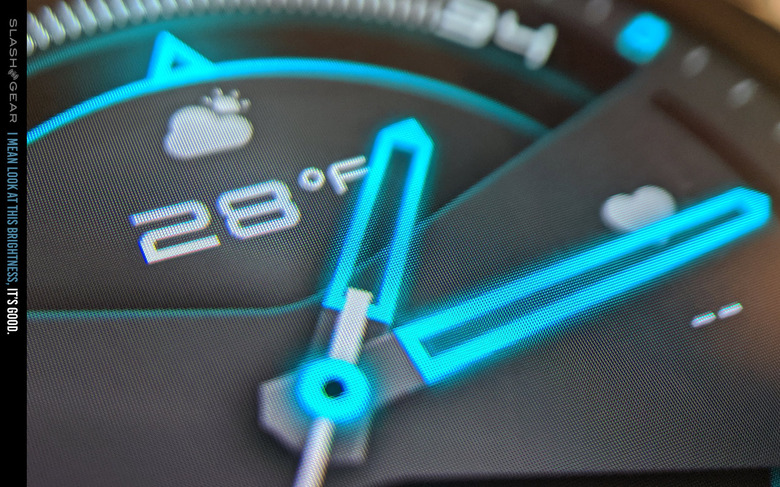 The newer device is slightly smaller than the previous device. The Watch GT is 46.5 x 46.5 x 10.6 mm, the Watch GT 2 is 45.9 x 45.9 x 10.7 mm. The Watch GT 2 is approximately 5g lighter than its predecessor at around 41g (without the strap).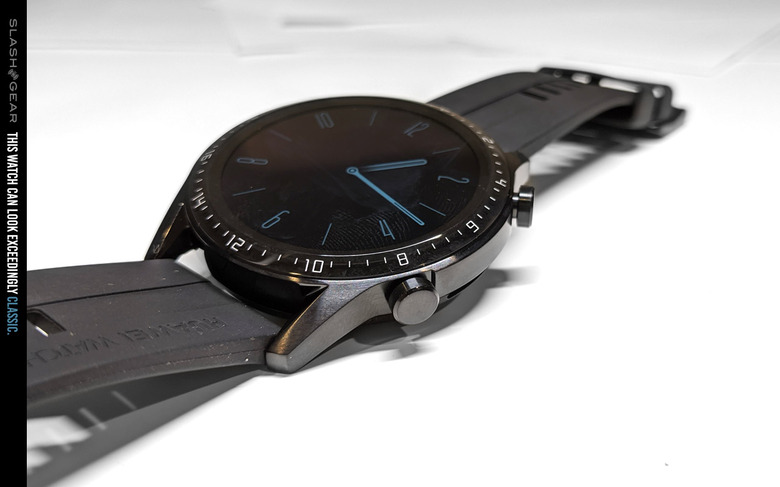 The GT 2 has all the same sensors as its predecessor PLUS a couple new sensors for good measure. There's a new Geomagnetic sensor and a new Air pressure sensor. There's an Air Pressure app built-in to the watch – so that's pretty neat to have in play at a moment's notice. There's also a built-in compass app – both of these, and the rest, are available via a press on the upper button, while the bottom button allows you to "start a workout" that'll be recorded in the Huawei Health app.
You'll find 32MB (not GB, but MB) RAM in the 46mm version we're reviewing here. The smaller (42mm) version has just 16MB RAM. With a Huawei-made Kirin A1 processor under the hood, it doesn't need a whole lot more RAM than that – or can't make use of it, anyway.
Software
We're using Lite OS, with 32MB RAM with which we can work, so we didn't go into this expecting a whole lot of processor-heavy action. We're using software that's largely the same as it was with the Huawei Watch GT (see above link for our review). It's a very, very similar experience to the Watch GT (original).
You've got no tap-to-pay service working in this smartwatch, and no access to 3rd-party apps (since it's not running Android). This isn't the sort of watch you buy because you've always wanted to fiddle with all sorts of neat experimental apps on a screen on your wrist. If you want to do that, I recommend you look at any number of Android smartwatches released over the past half-decade. You can probably find quite a few of them for real, real cheap.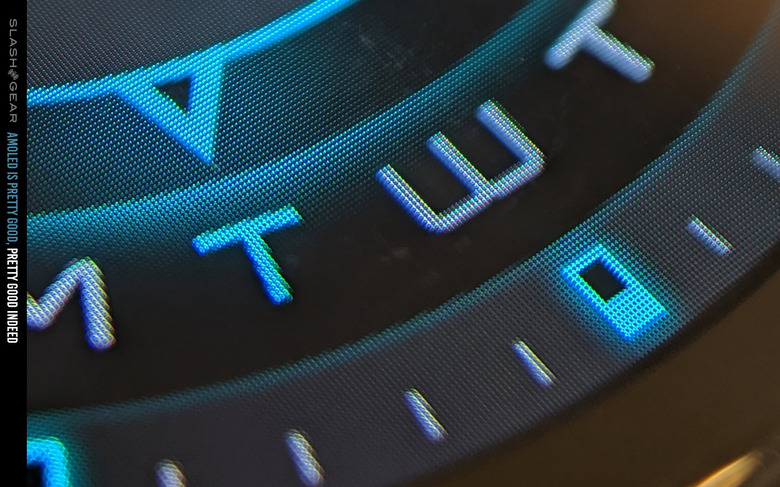 Battery Life
This watch has lasted a week already – since we first got the device in the mail, and I opened the box and turned the watch on. I set the watch up, got it connected to a phone with Bluetooth, and put it on my wrist. The battery on this watch is currently at approximately 67%.
Because the Huawei Watch GT 2 runs with Huawei's own Kirin A1 processor, it doesn't seem capable of drawing a particularly large amount of energy from the battery at any sort of speed. The processor is the same as Huawei uses in their earbuds (FreeBuds 3) – so it's definitely not a powerhouse – and as such, does not require a whole lot of power.
Wrap-up
If you liked the Huawei Watch GT and want an extremely similar experience with a new device with a slightly bigger battery, the Huawei Watch GT 2 is good. If you think your battery life was decent already and your only problem is, for example, a cracked display on your old Huawei Watch GT, I recommend you just buy another Huawei Watch GT.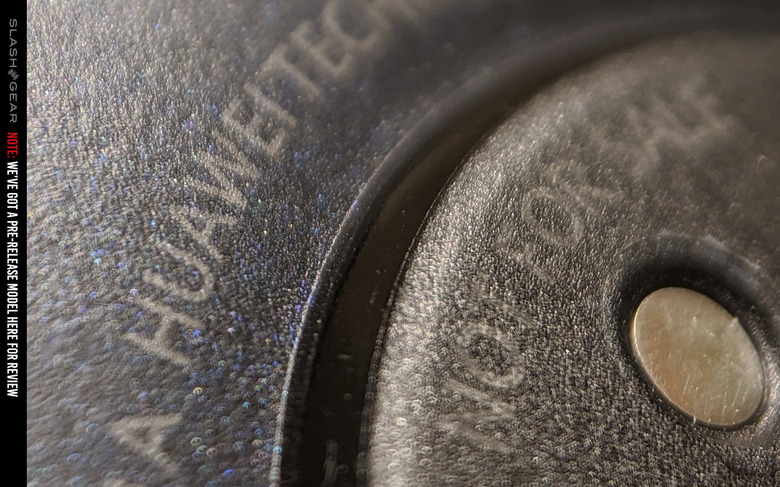 You're going to have a very difficult time in finding a way to purchase this smartwatch if you live in the United States. As such, you might want to take a peek at the rest of our Wearable Reviews. There aren't a whole lot of recent wearable reviews simply because the bottom's basically fallen out of the market in the last year or so – but that's good news, too! It just means you'll be able to get awesome smartwatches released in the past few years for fractions of their original cost – good times!
If you live in England, you'll find the 46mm Huawei Watch GT 2 available at several retailers for approximately £200. If you live in Mexico, you'll find this model will cost around $5000 MXN. In Italy – or a number of other European countries – you'll see this Huawei Watch GT 2 (46mm) available for around €230 (EURO).