Huawei sues ZTE over LTE patent theft & more; ZTE denies everything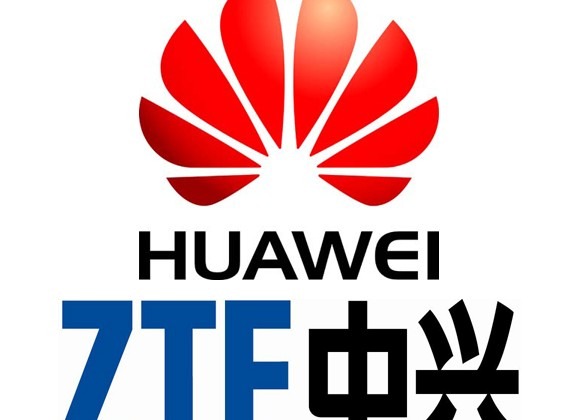 Huawei Technologies has sued rival ZTE over claims of patent and trademark infringement, filing suits in three European countries. The telecoms company alleges ZTE has used Huawei patented technologies related to data card and LTE, as well as illegally using one of Huawei's registered trademarks on ZTE data cards. However, ZTE has denied any wrongdoing.
According to Huawei's chief legal officer, Dr. Song Liuping, the company has issued several cease & desist letters, which ZTE ignored. Nonetheless, it would prefer to license the technology rather than drag it through the courts. "Our objective is to stop the illegal use of Huawei's intellectual property" Liuping suggests, "and resolve this dispute through negotiation so that our technology is used in a lawful manner."
Both companies have been ascending stars in the mobile device industry, providing low-cost data cards, USB modems, mobile hotspots and cellphones and smartphones to carriers and other manufacturers for rebranding. ZTE pushed Apple from its position in the top five global phone rankings in Q4 2010.
In response to Huawei's suits, ZTE has given us the following statement:
"ZTE Corporation is astonished that Huawei Technologies has taken these legal actions. As a company listed on the Hong Kong stock exchange, ZTE respects and adheres to international intellectual property laws and regulations without reservation, and absolutely rejects that there has been any patent and trademark infringement. ZTE is always willing to negotiate on issues in good faith, but will definitely take vigorous legal action in situations like this to protect its interests and those of its customers worldwide."
Press Release:
Huawei Moves to Protect its Patent and Trademarks with Legal Action in Europe

[Shenzhen, 28 April 2011] Huawei today filed lawsuits in Germany, France, and Hungary against ZTE Corporation (ZTE) for patent and trade mark infringement. The lawsuits were filed on the basis that ZTE is infringing a series of Huawei's patents relating to data card and LTE (Long Term Evolution) technologies and illegally used a Huawei-registered trademark on some of its data card products.

Huawei's Chief Legal Officer, Dr. Song Liuping said, "Huawei was compelled to initiate this action in order to protect our innovations and registered intellectual property in Europe. Our objective is to stop the illegal use of Huawei's intellectual property and resolve this dispute through negotiation so that our technology is used in a lawful manner."

These lawsuits were commenced after ZTE failed to respond to cease and desist letters requiring the company to stop carrying out the infringing acts that are the basis for these proceedings. Huawei had also actively invited ZTE on numerous occasions to enter into cross-patent licensing negotiations but was equally unsuccessful. As Huawei has neither received any substantive response nor a commitment from ZTE to stop its infringements, the company has had no alternative but to use legal means to protect its legal interests by requesting that the courts prohibit ZTE's continued infringements of Huawei's trade mark and patent rights.

Huawei has great respect for the rights of intellectual property holders and is equally committed to the protection of its own innovations and intellectual property. The company has signed a series of cross-license agreements with major telecoms vendors and other intellectual property rights holders. In 2010, Huawei paid US$222 million in patent licensing fees to obtain the legal right to use patents and technologies of other leading companies in the industry. Huawei also invests a considerable portion of its annual revenues in research and development. Its R&D expenditure in 2010 alone was RMB 16.556 billion (USD 2.5 billion).

"Intellectual property is among Huawei's most valuable assets. That is why we feel a responsibility to our customers and to our shareholders to do everything possible to protect these assets in any legal jurisdiction worldwide. Where violations are taking place, we will do whatever is required to ensure that the use of Huawei's intellectual property by any company is based on internationally accepted protocols and practices," Dr. Song said.