Huawei SmaKit S7 Android MID Capable Of 720p HD [Video]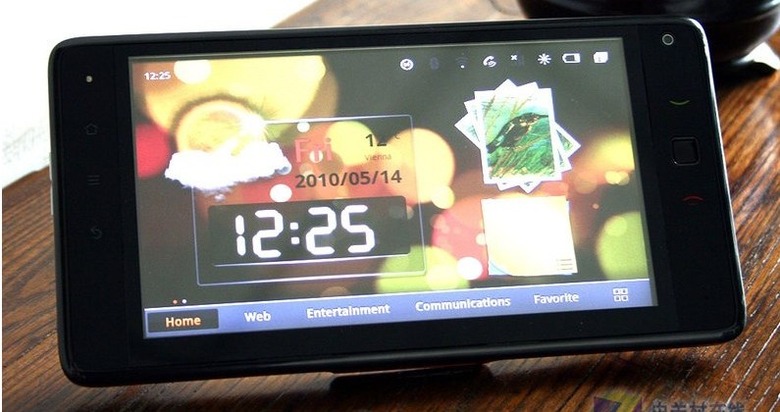 As we said about Aigo's E500 Android MID earlier this week, the reason the Huawei SmaKit S7 has us so intrigued is because Huawei themselves have already brought Android-based devices to market.  The metal-bodied SmaKit S7 runs Android 2.1 Eclair and, while its exact processor is unknown, is capable of smooth 720p HD video playback according to zol.com.cn.
Video demo after the cut
There's also a 7-inch WVGA touchscreen – resistive in this pre-production unit, but apparently a capacitive screen will be on offer when it goes on sale – microSD card slot, USIM slot for the integrated voice/data model and a 2,200mAh battery.  Huawei have modified the basic Android 2.1 UI with their own more finger-friendly interface, and from the video below it looks pretty slick.
Of course, there's no telling when – or even if – the SmaKit S7 will go on sale outside of China, but we're keeping our fingers crossed since it would be nice to see some more competition for the Dell Streak.  At 0.6-inches thick it's certainly bag-friendly.
[via Pocketables]