Huawei shipped 200M smartphones this year despite US condemnation of the brand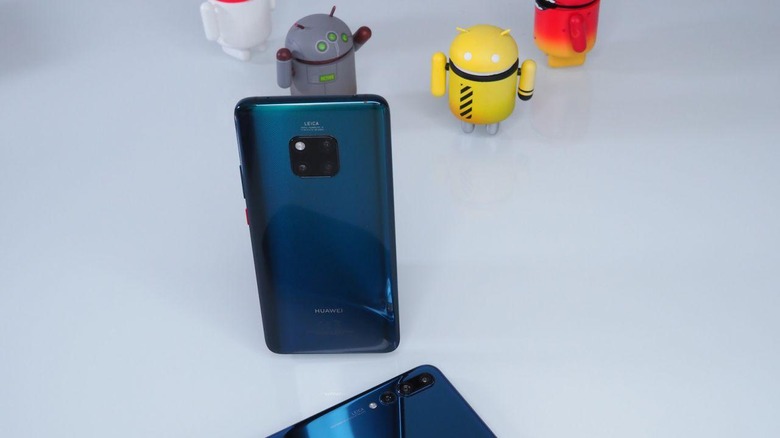 Huawei and the US government aren't friends. The Chinese smartphone maker has ranked among the most popular makers of smartphones all around the world with the US being a notable exception. In the States, governmental agencies have put significant pressure on carriers and companies to not sell Huawei branded smartphones.
The issue is that Huawei has close ties to the Chinese government and US authorities fear the Chinese might leverage the smartphones to spy on Americans and steal corporate and government secrets. Despite the US all but banning Huawei devices, the smartphone maker still managed to have a record year despite no significant US presence. Huawei has announced it will ship a record 200 million devices in 2018.
In 2017, Huawei moved 153 million devices making this year a significant improvement for the company. Unlike some smartphone makers, its good fortune wasn't off the back of hit flagship devices alone; it also racked up sales of more mainstream devices that were impressive. The P20 shipped 16 million units, and the Mate 20 family shipped 5 million units. It's Nova series and other mid-range phones made up the lions share of shipments with over 65 million mid-range units since the Nova series started.
Huawei also counts its Honor line as another success story but didn't offer specific numbers for that line. It did call out the Honor 10 and Honor View 10 as significant factors in its success in its home country of China. Interestingly the arrest of Huawei's CFO seemed to have little impact on the brand's popularity.
Huawei is also seeing increasing pressure in some countries for its networking equipment to be barred from use. Western nations are suspicious of the Chinese firm's ties to the government and any potential for espionage. With the smartphone market leveling off, the question for 2019 is if Huawei can keep up this sort of growth year-over-year.