Huawei reportedly looking to Tizen for future smartwatches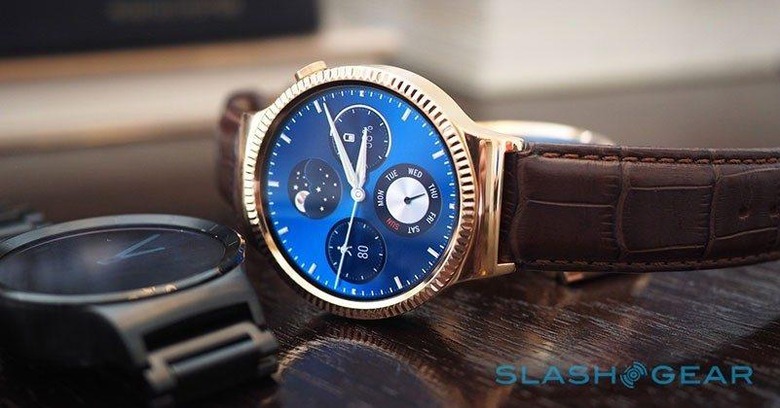 It seems that Google might be losing yet another OEM partner in the smartphone market. According to an unnamed Samsung official quoted by a South Korean newspaper, Huawei is in the process of developing a new smartwatch, but one that doesn't run Android Wear. Instead, the Chinese company is said to be working together with Samsung in order to get the Tizen operating system up and running on the wearable device. With Android Wear smartwatches seemingly at a plateau, this win for Tizen could mean a more difficult struggle for Google's wearable platform.
To be clear, and despite appearances, Samsung doesn't own Tizen and neither is it the only company working on it. In fact, Huawei is one of the first members of the Tizen Association, which also includes the likes of Intel, LG, and Panasonic, just to name some. Of these, however, Samsung remains Tizen's biggest champion, putting the operating system in TVs, fitness bands, smartwatches, and even smartphones.
As to why Huawei would be considering switching sides as far as its smartwatches are concerned, the report cites the Samsung exec as saying that Google has been uncooperative helping Huawei customize the Android Wear interface and experience. Unlike Android on smartphones and tablets, Android Wear has more or less been standardized across different smartwatches, leaving smartwatch makers to compete on smartwatch design primarily.
In contrast, Samsung has had positive results with Tizen, which it has custom fit for the Gear S2 and S3 to accommodate its rotary bezel control. LG had a similar approach with its own webOS-based Watch Urbane, but eventually went back to the Android Wear fold in later iterations. Huawei may be planning to do likewise but is impeded by Google's tighter control on Android Wear. Or at least that's what the report implies.
That said, Tizen does face other, equally substantial deficiencies, particularly in apps. Google has made it almost too easy for Android app developers to create equivalent Android Wear apps by practically using the same platform. For Tizen smartwatch apps, however, they will need to learn a different software stack. The growing popularity of Samsung's Gear S2 and Gear S3 smartwatches, however, could provide an opportunity for the OS as Android Wear seemingly gets stuck in stagnation.
VIA: Tizen Experts